Banks, select IT and auto firms may sparkle this week: Analysts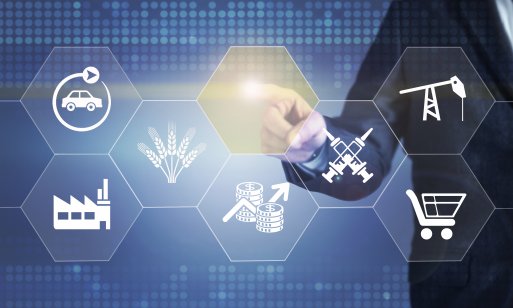 Analysts tracking the Indian stock markets expect domestic banks, select technology firms and some automakers to shine this week, alongside state-run enterprises, and are urging investors to hold on to their "bullish bias".
Forthcoming macroeconomic indicators like domestic inflation numbers and factory production data could influence bourses on most days, ahead of 15 October's market holiday, they added.
The Reserve Bank of India (RBI) has kept rates at record lows to spur activity. Traders would closely watch the impact of rising fuel prices on inflation and other facets of the recouping economy.
State banks, IT may perform
State-owned banks "have started to put up a good show and demonstrate a significant improvement in their relative strength against the broader market," said Gemstone Equity Research and Advisory Services' chief analyst Milan Vaishnav said in a note to clients, published on the brokerage firm's website.
Banks, along with select IT firms, automakers and government-owned companies, could "show relative outperformance" this week, Vaishnav added. Several large-cap technology companies are due to put out their quarterly earnings' update this week.
"IT stocks in India have been witnessing a strong uptrend over the past couple of weeks driven by expectations of a ramp-up in deals and strong hiring, which might continue the growth momentum," said analysts at Samco Securities' research division, in a note to clients, which was emailed to Capital.com.
"Further, the Indian rupee's depreciation has also played its part in keeping the IT stocks in the green," they wrote.
Festive season cheer for autos
The Nifty Auto index has gained some 17.7% over six months with traders favouring automobile counters ahead of the festive season.
"We expect a sharp uptick in commercial vehicle volumes as economic activities pick up pace and financing issues and cash-flow constraints are ironed out," brokerage firm Axis Securities said on 8 October, in an earnings preview note.
"The demand for domestic two-wheelers (2W) continues to be sluggish. However, the inquiry levels in the domestic market are gradually improving and we expect the festive season to provide the much-needed trigger for the domestic 2W recovery," said Axis analysts Sneha Prashant and Darshan Gangar in their note.
Boost for state-owned firms
Meanwhile, shares of government-run firms have been bolstered by rising commodity prices, in addition to the Indian administration's privatisation thrust, Angel Broking said in an 8 October blog post.
PSU market shares in sectors including coal, power transmission and oil exploration are at 83%, 40% and 75% respectively, noted the blog.
"Traders are advised to maintain a bullish bias going ahead but should remain vigilant of any break of newly established support in global indices. Any break may trigger weakness in the Nifty too. The support and resistance are now placed at 17,500 and 18,050 points respectively," Samco analysts added.
Macroeconomic data "could dictate the index price for the majority of the week as markets continue to consolidate in their tight range," they added.
Read more: India Q2 revenue likely to grow by 18-20% says Crisil