Bajaj Electricals (BAJAJELEC) shares rise on corporate structure revamp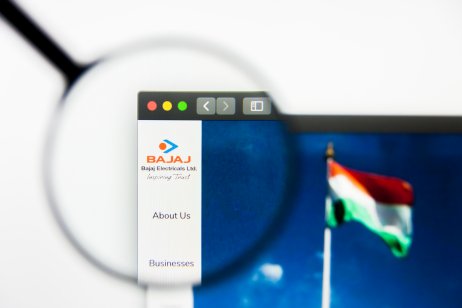 Stock in India's Bajaj Electricals (BAJAJELEC) shot up on Friday, a day after the company's board consented to a review of the firm's corporate structure.
The electrical equipment manufacturer's shares jumped 11.7% higher to INR1,169.15 in morning trade on the National Stock Exchange (NSE), valuing the company at around INR129bn ($1.7bn).
This was after the board of directors approved a review of the firm's corporate structure to "unlock growth and value creation for all business segments", according to a 9 December regulatory statement.
Bajaj Electricals sells appliances and lighting products. The company also operates in the engineering, procurement and construction (EPC) space, where it provides turnkey solutions for electricity transmission and distribution, in addition to rural electrification.
"Considering the varied nature and potential opportunities of each of the business segments and the need for a focused approach to unlock these opportunities, the Board of Directors of the company has decided that the company should undertake a comprehensive review of the existing corporate structure," the firm told shareholders. "This will encompass an evaluation of full range of options and alternatives, including demerger(s), subsidiarisation(s), strategic partnerships etc."
The company intends to appoint advisors or consultants to assist the board in evaluating its options. The strategic objectives outlined for undertaking such an exercise are:
Streamlining of the business structure to enhance market positions and deliver long-term growth
Attracting the right talent and providing enhanced growth opportunities to existing talent in line with a sharper strategic focus on each business segment under separate entities
Tailored capital structure and capital allocation policies based on business-specific dynamics
Sharper, well-defined corporate positioning coupled with value unlocking for all stakeholders
Distinct investment profiles to attract deeper and broader investor bases
Accelerating sustainability initiatives and expediting ESG practices
Bajaj Electricals operates over 200,000 retail outlets across the sub-continent, selling goods such as kettles, microwave overns and air coolers.
Read more: Fitch Ratings ups outlook of India auto mortgages to 'neutral'