BA scraps most short-haul flights from London Gatwick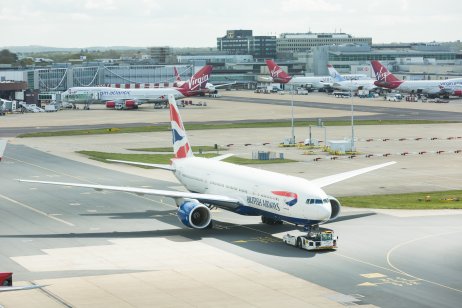 British Airways (BA) has confirmed it will scrap most short-haul flights from London Gatwick after a row with pilots over setting up a budget airline at the airport.
In a statement sent to Capital.com, BA said it was disappointed that its plans for a new short-haul subsidiary had not received support from the British Airline Pilots' Association (BALPA).
"After many years of losing money on European flights from the airport, we were clear that coming out of the pandemic, we needed a plan to make Gatwick profitable and competitive," the BA statement said.
"With regret, we will now suspend our short-haul operations at Gatwick, with the exception of a small number of domestic services connecting to our long-haul operation, and will pursue alternative uses for the London Gatwick short-haul slots."
Rejection of deal terms
BALPA said despite its best efforts, it was unable to agree to revised terms that were acceptable to its members.
"BALPA remains open to future negotiations with British Airways to address our members' concerns with the proposal for LGW short-haul or about any other part of the business," acting general secretary Martin Chalk told Reuters.
In response to the news, some aviation analysts on social media noted that all BA short-haul routes to and from the airport for the coming winter and next summer have been withdrawn from sale, except for single daily rotations from Glasgow and Manchester.
Short-haul slots at Gatwick
British Airways, which is owned by IAG, could now sell its portfolio of short-haul slots at the airport.
Hungarian low-cost airline Wizz Air could be one option – the airline has previously stated its interest in building a bigger presence at Gatwick.
British Airways and rivals such as Air France and Lufthansa have faced a slower recovery from the pandemic than low-cost operators because demand for long-haul remains far behind short-haul, with many restrictions still in place due to Covid-19.
Shares in IAG were trading down 1.1% on Thursday afternoon at 172.5p.
Read more: UK growth slows to seven-month low as input costs rise again