B&M (BME) pays special dividend after profit growth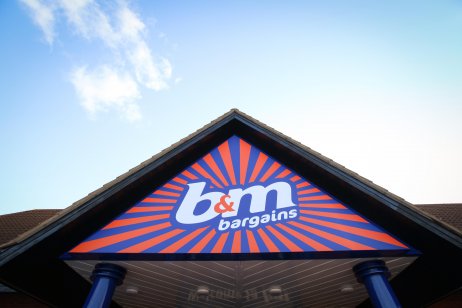 British value store B&M (BME) has announced a special dividend after reporting growth on its pre-pandemic levels.
The company will pay out £250m to shareholders through the 25p-per-share dividend, to be paid on 14 January 2022.
Shares in the FTSE 100 firm were up around 1% to 637p at 11:30 GMT.
It has 681 B&M stores and 306 Heron Foods outlets in the UK, together with 104 Babou shops in France.
Sales shift
B&M's half-year results to 26 September actually showed a fall in UK sales from 2020, an exceptionally strong year, but also an 86.4% rise in group adjusted earnings before interest, taxes, depreciation and amortisation over 2019.
It said it had increased its margins as more consistent sales meant it was discounting fewer end-of-season items.
The company previously increased its ordinary half-year dividend, due on 17 December, by 16.3% to 5p per share.
Today B&M said that following "ongoing evaluation of its leverage and cash position" it had "determined to return surplus cash to shareholders in line with the company's capital allocation framework."
Read more: B&M (BME) shares fall on like-for-like comparison