AZZ shares up on fiscal Q2 earnings, full-year guidance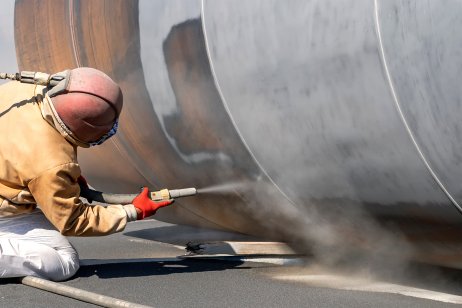 Shares of AZZ were up nearly 5% to $56.75 during Tuesday's early trading window after the company reported its fiscal second-quarter 2022 earnings and adjusted its full-year guidance.
The move is the equipment manufacturer's largest single-day increase since late August. Shares are up more than 8% on the month and more than 21% year to date.
Earnings details
The Fort Worth, Texas-based company said its sales increased to $216.4m (£159.3m) in the second quarter, a 6.4% increase from a year ago.
Sales for AZZ's metal coatings segment increased by 10.7%, accounting for $129.6m in the quarter. The company's infrastructure segment brought in sales of $86.9m, a 0.6% increase from the prior-year period.
The company reported net income of $19m and EPS of $0.76 compared with a net loss of $1.8m and a loss per share of $0.07 a year ago.
In the fiscal second quarter of 2022, the company declared a cash dividend of $0.17 per share of common stock and repurchased more than $15m of its own shares. AZZ has repurchased more than 416,000 shares to date, totalling $21.2m.
"The strength of our businesses coupled with our teams executing at a high level are key drivers for our growth and improving profitability across all segments," CEO Tom Ferguson said.
Guidance
The company now anticipates its full-year sales to be between $865m-$925m compared with its previous guidance of $855m-$935m.
AZZ also expects EPS in a range of $2.90-$3.20 compared with the $2.65-$3.05 range it previously announced.
"The underlining fundamentals of our business remain strong, providing us the foundation to aggressively pursue growth opportunities that fit our strategic plan," Ferguson said.
Read more: Industrial profit growth slows again in China