Avacta (AVCT) stock up after EU approves Covid test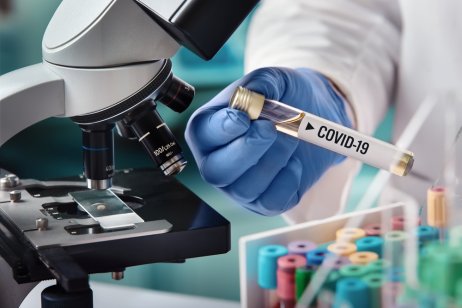 Avacta stock was up 18.32% on the London Stock Exchange on Wednesday morning after the company's Covid-19 rapid test was approved for use in the UK and European Union.
In a statement published on Wednesday, the clinical-stage biopharmaceutical company said its AffiDX®SARS-CoV-2 antigen lateral flow test had received a regulatory CE mark for use as a consumer self-test.
"Avacta partnered with Medusa Healthcare ('Medusa') to obtain regulatory approval for the AffiDX® antigen test for consumer self-testing and has now received the CE mark from a European Notified Body. Avacta has an exclusive arrangement with Medusa to commercialise the consumer self-test product globally," the group said.
New test brand name
It also noted that its lateral flow self-test will be sold under the brand name 'MeduFlow'.
The company highlighted that the test has been developed using Avacta's proprietary Affimer® platform to identify individuals with a higher viral load of the SARS-CoV-2 virus and are more likely to infect others.
The test, which uses a nasal swab and gives a result in 20 minutes, has been independently clinically validated at the Carlos III hospital in Madrid, Avacta said.
The biopharm business also noted that the test has shown to have a sensitivity across a broad range of viral loads of 98% and a specificity of 99%.
CEO comments on the approval
Dr Alastair Smith, Avacta Group CEO, commented on the development.
"This is an extremely important step forwards in the commercialisation of the AffiDX® antigen test. As the pandemic progresses, the global antigen testing market is moving away from professional use antigen tests with increasing adoption of self-test products," he said.
"The AffiDX® test is the first UK-developed SARS-CoV-2 antigen test that has received a CE mark for self-testing which, coupled with the fact that it is based on innovative UK technology and is manufactured in the UK are important selling points for customers in the UK, EU and elsewhere," he added.
Read more: Rio Tinto buys Argentina-based lithium project for 5m