AustralianSuper buys stake in Australia Tower Network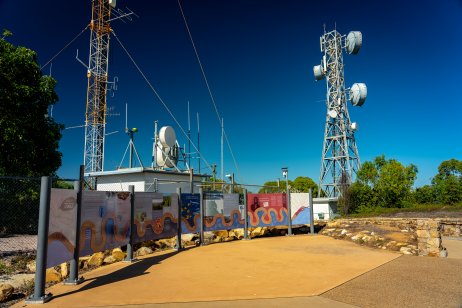 Australian pension fund AustralianSuper has bought a 70% stake in telecommunications infrastructure company Australia Tower Network (ATN) for AUD1.9bn ($1.37bn).
ATN is a wholly-owned subsidiary of Singapore-listed telecoms company Singtel and operates the passive telecommunications tower infrastructure for Singtel's Australian telecoms operator subsidiary Optus.
Optus will continue to have access to the ATN's tower infrastructure through a long-term lease agreement with ATN, Singtel said in a statement on Friday.
"Optus will be the anchor tenant on 565 new build-to-suit towers to be built over the next three years which will form an integral part of its 5G network," the statement added.
ATN valued at AUD2.3bn
ATN has 2,312 mobile network towers and rooftop sites. The deal with AustralianSuper values the company at approximately AUD2.3bn.
"The sale of these assets positions Optus well for the future as it provides capital to support core business growth while importantly allowing us to maintain the competitive advantage of our network's active elements which continue to top independent reports on speed and quality of our network," Kelly Bayer Rosmarin, Optus CEO, said in a separate statement.
"ATN is a high-quality infrastructure asset that will benefit from growing demand for communication and digital services across Australia. This is a unique opportunity to partner with Singtel in owning Australia's largest independent tower company and delivering value for AustralianSuper members," said Nik Kemp, AustralianSuper's head of infrastructure.
Transaction will complete in October
Singtel's group CEO, Yuen Kuan Moon, said that the transaction is part of Singtel's strategy to unlock value through an asset-light approach that will enable it to deploy capital in key growth areas.
The transaction is expected to be completed by the end of October, subject to the fulfilment of certain conditions.
Separately, Singtel also announced signing of a memorandum of understanding with Thailand's Gulf Energy to build and develop data centres across the country. The company also said that it is in advanced talks with Telkom Indonesia to acquire and build data centres in Indonesia and the surrounding region.
Singtel's Yuen said that the company sees data centres as a new "growth catalyst" for the group.
Singtel's shares down
Following the announcements, Singtel's shares were trading 0.81% lower during mid-day trading on the Singapore Exchange at SGD2.44 ($1.76).