Qantas Airways hits 19-month high on early reopening plan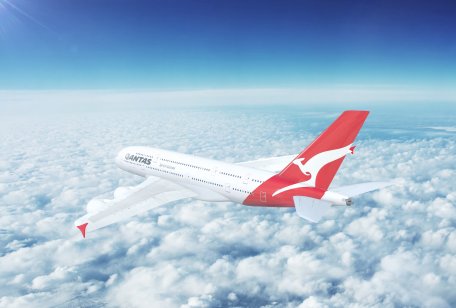 Shares of Qantas Airways hit a 19-month high on Monday after the airliner said it would bring forward the reopening of travel in one of the world's busiest air routes between the cities of Sydney and Melbourne by nearly a month.
Shares of the Australian airliner closed 2.8% higher at AUD5.8, its highest since 25 February 2020.
Qantas said the reopening date for travel between the states of Victoria and New South Wales (NSW) would be brought forward to 5 November from 1 December.
Domestic borders reopening
"It's great to see plans firming up for some domestic borders opening given the success of the national vaccine rollout," said Qantas Group CEO Alan Joyce. "We're now planning to ramp up flying between Melbourne and Sydney, which is usually the second busiest air route in the world, almost a month earlier than expected."
Qantas said that it would increase regional flying within NSW to about 40% of pre-Covid levels.
However, Qantas said that the restart of domestic flying between Western Australia and eastern states of Victoria and NSW would be delayed by two months to 1 February 2022.
Western Australia's border arrangement
Currently, the state of Western Australia has a controlled interstate border arrangement, which allows entry to travellers depending on their place of origin.
Western Australia currently classifies the state of Victoria as 'high-risk' and NSW as 'extreme-risk', meaning travellers from the two states are not allowed to enter without state approval.
Qantas said it would continue to operate five return flights per week between Perth and both Sydney, NSW and Melbourne, Victoria for those with travel permits.
On track for resumption of international travel
The company is on track to restart international travel from 18 December onwards with Australia expected to meet the government's Phase C vaccination threshold of 80%, Qantas said.
However, Qantas said that it would reroute its flagship Perth-London service until at least April 2022 due to the latest Western Australia border settings.
A daily Melbourne-Darwin-London service is being discussed, the company said, with an alternate Melbourne-Singapore-London on the cards if operation via Darwin is restricted.
Strong online bookings
"People are clearly keen to travel. We saw a 175% spike in web searches in the week after we announced our plans and we've seen strong bookings for December and January for our flights to London, Los Angeles and Singapore in particular," Joyce said.
Read more : Australia's CIMIC Group rises on 9.2m contract extension