Australia's Pure Hydrogen teams up with EV maker start-up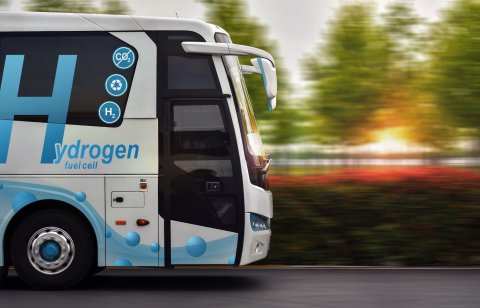 Australia's Pure Hydrogen is teaming up with start-up firm H2X Global to produce fuel cell heavy duty electric vehicle such as dump truck, concrete agitator, and bus.
The hydrogen producer will hold a 24% stake in H2X, while the start-up fuel-cell maker will hold 8.6 million shares in Pure Hydrogen. Pure Hydrogen has an option to increase its stake in H2X to 48%.
Under the agreement, Pure Hydrogen will be the preferred supplier for H2X, it said in a statement. Following the announcement, the company's shares fell 3.2% to 30 Australian cents.
Creates new entity for truck, bus
Pure Hydrogen will set up a new entity, called Pure X Mobility, to develop fuel cell-powered truck and buses for the Australian market.
"The efficiency provided by hydrogen in new automotive technology is a game-changer for the industry and H2X is at the forefront of this ground breaking innovation. Hydrogen has the potential to cut fuel costs by up to 30% when compared with traditional diesel. Partnering with H2X not only makes good commercial sense but it also puts Pure Hydrogen in the driver's seat to capitalise on new and evolving hydrogen technology," managing director Scott Brown said.
The company estimated global demand for hydrogen to increase to 100 million tonnes by 2030 and exceeding 500 million tonnes by 2050. Asia-Pacific markets are "expected to witness the fastest growth moving forward as the largest hydrogen market."
Read more: Queensland aims for hydrogen "superpower" status