Australia's CSL to acquire Swiss Vifor Pharma for $11.7bn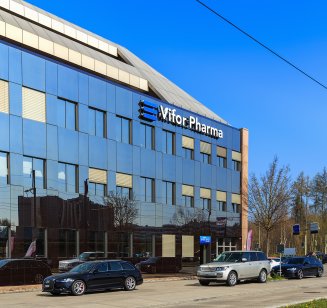 Australian biopharmaceutical major CSL and drugmaker Vifor Pharma announced on Tuesday that they entered into an agreement for CSL to acquire the Swiss drugmaker for $11.7bn (CHF10.9bn).
Vifor shares went up 13% this morning in response to the news, which followed Monday's stock surge of 19.08% after the takeover talks emerged.
In a press release, CSL said that it had offered Vifor – which aims to become the global leader in iron deficiency, nephrology and cardio-renal therapies – an all-cash tender offer of $179.25 per share, payable in US dollars.
"The offer assumes a dividend of CHF2 expected to be declared at the AGM (annual general meeting) of 26 April, consistent with past practice," CSL said.
Patinex, Vifor's largest shareholder with 23.2%, has agreed to tender its shares into the offer.
Conditions to complete
The transaction remains subject to conditions and further terms including the minimum acceptance rate of 80% of all Vifor shares on a fully diluted basis; and further customary offer conditions, including regulatory approvals, CSL said.
The tender is currently expected to commence around 18 January 2022 and the transaction is expected to complete around mid-2022.
"The board of directors of Vifor Pharma considers that the proposed transaction respects the interests of all stakeholders and is unanimously recommending the offer to shareholders. There is committed financing for the deal and a strong commitment to pursue regulatory clearances," a CSL statement said.
Optimising future markets
"Vifor Pharma's strategy has been to focus towards continuing being a market leader in iron deficiency, nephrology and cardio-renal therapies," said Jacques Theurillat, chairman of the board of directors Vifor Pharma Group.
"The offer provides an excellent strategic opportunity for Vifor Pharma to optimise future market opportunities from a position of strength and to create substantial value for all stakeholders," Theurillat added.
CSL, which has a dynamic portfolio of life-saving medicines, including those that treat haemophilia and immune deficiencies, as well as vaccines to prevent influenza, highlighted that the transaction would enable Vifor to leverage CSL's global reach, balance sheet and capabilities to bring more products to patients within its key categories.
Centerview Partners UK is acting as exclusive financial advisor to Vifor on the transaction, while IFBC has been retained as a fairness opinion provider by the Vifor board of directors.
Read more: Binance plunges 8% on scrapped Singapore exchange