Crown Resorts (CWN) wants better offer from Blackstone (BX)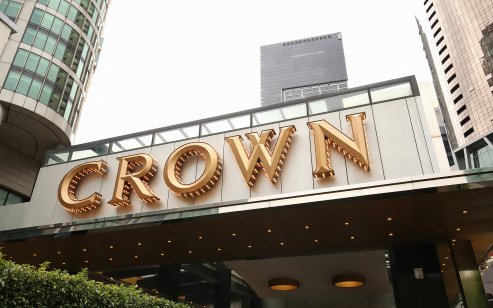 Troubled Australian casino operator Crown Resorts will allow Blackstone access to its books to conduct due diligence and to counter with an improved takeover offer after rejecting the global investment firm's latest $6.2bn bid.
Crown Resorts rejected Blackstone's third takeover bid of AUD12.5 per share proposed in mid-November, which follows previous bids of AUD11.85 per share and of AUD12.35 per share.
On Thursday, Crown Resorts' stock was trading 0.2% higher at AUD10.97.
Many suitors for Crown Resorts
Crown Resorts said Blackstone's latest offer "does not represent compelling value for Crown shareholders" and added it is "focussed on maximising value for Crown shareholders and will carefully consider any proposal that is consistent with this objective."
The company has been subjected to several takeover proposals in 2021. Rival Star Entertainment withdrew its $6.6bn bid in July over uncertainty related to an investigation into Crown Resorts by Australia's Royal Commission.
In late October, Crown Resorts was declared "unsuitable" to hold a casino licence in Victoria by the Royal Commission, however, the company was allowed to continue its Melbourne operations under a two-year supervision period.
Royal Commission
Los Angeles-headquartered investment firm Oaktree Capital also withdrew its bid to buy promoter James Packer's stake in Crown Resorts in August.
Blackstone clearly remains the frontrunner in the race to acquire the embattled casino operator.
The Royal Commission has ordered a special manager to be appointed to oversee and exercise control over the company's flagship Crown Melbourne for a period of two years. Regulators will determine whether Crown Melbourne has become suitable to hold its casino licence at the end of its two-year supervision period.
Read more: Crown Resorts holds on to licence and gets time to fix issues