Australian minister dismisses UN call to move away from coal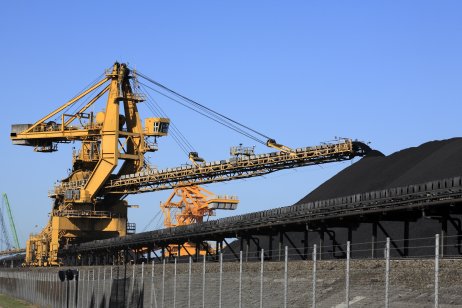 Coal will remain a significant contributor to Australia's economy beyond 2030 on growing global demand, said the country's resources minister, shrugging off a call by the United Nations' climate envoy to phase out the fuel.
"Australia has an important role to play in meeting that demand. Coal will continue to generate billions of dollars in royalties and taxes for state and federal governments, and directly employ over 50,000 Australians," said Minister for Resources and Water Keith Pitt in a statement posted on the minister of industry's website on Monday 6 September.
Pitt made the comment after Selwin Hart, UN assistant secretary-general and special adviser to the secretary-general on climate action, called Australia to phase out coal to meet the Paris Agreement's goal of limiting global warming to 1.5 degrees.
A decade transition
"If the world does not rapidly phase out coal, climate change will wreak havoc right across the Australian economy: from agriculture to tourism, and right across the services sector," Hart said in his speech at the 2021 Australian National University Crawford Leadership Forum.
Hart said UN secretary-general has called for a coal-phase out by 2030 for Organisation for Economic Co-operation and Development countries and 2040 for all others and stressed that no worker and no community is left behind in the transition.
"If adopted, this timetable would leave nearly a decade for Australia to ensure a just transition for its coal workers and others affected," Hart added.
Market forces alone show coal's days are numbered, as many investors increasingly abandon it in favour of renewables, which are now cheaper in most places, Hart said.
The time is now for Australia and all G20 countries to take bolder #climateaction. Business-as-usual risks sending living standards up in smoke. Coal phase-out by 2030 for OECD countries is a prerequisite to keeping 1.5C within reach. See my speech here: https://t.co/eNFtYSG0MY

— Selwin Hart (@SelwinHart) September 6, 2021
Strong exports
Looking at the latest export figures, Minister Pitt said coal's impending death reports are greatly exaggerated.
"The future of this crucial industry will be decided by the Australian Government, not a foreign body that wants to shut it down, costing thousands of jobs and billions of export dollars for our economy," Minister Pitt said.
In the three months to July, the country's coal exports value rose by 26% to $12.5 billion from the previous quarter, said Minister Pitt. Coal is Australia's second-largest exports. The country accounts for 6% of the world's total annual production, behind China, India, and Indonesia.
Strong Demand
"Coal prices are extremely strong which reflects the strong global demand for our high quality thermal and metallurgical coal," he said.
He cited a forecast by the International Energy Agency saying coal consumption throughout Asia is to grow over the next decade to meet energy demands from countries, like China, India and South Korea.
Minister Pitt said coal miner Bravus, formerly Adani, will soon begin exporting power-station coal from its Carmichael Mine in Quensland's Galilee Basin. The project directly employs 2,000 people and $2 billion of local investment.
New projects
The Wollongong Coal's Russell Vale Colliery has received the final environmental approval for metallurgical coal expansion, which Pitt said will create another 200 local jobs and generate tens of millions for the economy.
Read more: Coal shakes off the dust, thanks to demand