AstraZeneca tells investors to reject TRC Capital offer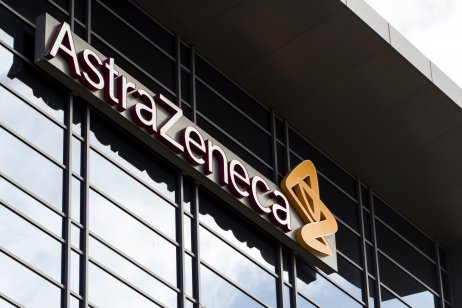 AstraZeneca told shareholders on Monday that they should reject an unsolicited mini-tender offer by TRC Capital, as the bid was too low.
In a statement, it said TRC had offered to purchase up to two million American Depositary Shares (ADSs), equivalent to approximately 0.06% of the outstanding share capital in AstraZeneca, at a price of $57.88 (£42.16) per ADS in cash.
The pharmaceutical company said the offer price was 4.5% lower than the closing price per share on the Nasdaq Stock Market on 8 October, the last trading day before the tender offer began.
"AstraZeneca does not in any way recommend or endorse the TRC Capital offer and recommends that shareholders reject the offer because the offer price is below the market price for ADSs immediately prior to this announcement," the statement said.
Withdrawing shares
AstraZeneca shareholders who had already tendered their ADSs were also advised that they could withdraw their shares by providing written notice as required.
"Shareholders are advised that TRC Capital has reserved the right to delay payment for ADSs tendered, to withdraw its offer at any time and to amend its offer in any respect. TRC Capital may also decline to purchase ADSs tendered if any one of numerous conditions is not satisfied, including receipt by TRC Capital, on terms satisfactory to TRC Capital, of financing necessary to complete the offer or if there is any decrease in the market price of the AstraZeneca ADSs," it added.
AstraZeneca also said that TRC, over the past several years, has made numerous unsolicited mini-tender offers for other companies' shares. "Neither AstraZeneca nor any of its directors or officers is affiliated with TRC Capital," it said.
What is your sentiment on AZN?
Vote to see Traders sentiment!
Protecting investors
Mini-tender offers are offers to purchase less than five percent of a company's outstanding shares, thereby avoiding many of the filing, disclosure and procedural requirements of the US Securities and Exchange Commission (SEC), the business explained.
As a result, it said that such offers do not provide investors with the same level of protection as provided by larger tender offers under US securities laws.
AstraZeneca also advised shareholders to obtain current market quotations for their ADSs, to consult with their investment advisors - and to exercise caution with respect to this 'mini-tender' offer.
Shares in AstraZeneca were down 0.75% on the London Stock Exchange on Monday morning.
Read more: China GDP growth slows in third quarter on power crunch