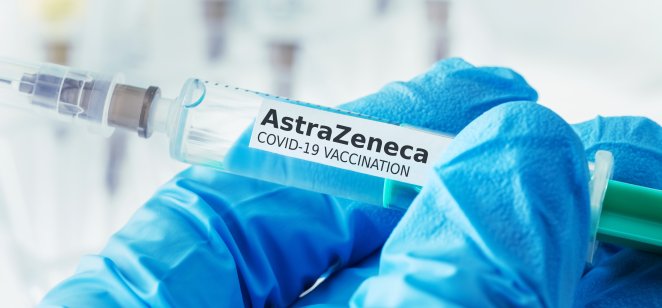 AstraZeneca reached a deal with the European Commission on Friday to deliver 300 million doses of its COVID-19 vaccine by the first quarter of 2022, ending legal proceedings over breached supply agreements.
The EU had threatened to charge billions of euros in penalties to AstraZeneca for delayed supplies, beginning lawsuit proceedings in April, claiming the company was supplying the UK with more vaccines earlier in the pandemic than to the EU.
AstraZeneca said it did not want to fail the contract but that the vaccine manufacturing was hampered by EU factories not being able to increase production.
Penalty charges
Under Friday's agreement, the company must meet new targets or pay a percentage of the cost of the vaccine, starting at 10% for a month delay and rising to 40% for a delay of three months or more.
However, the penalties will not be enforced if the delays are out of the control of AstraZeneca. The deal is also dependent on the European Medicines Agency approving two new AstraZeneca manufacturing sites by the end of October.
In a company statement Ruud Dobber, executive vice-president of the company's biopharmaceuticals business, said: "We are fully committed to manufacture Vaxzevria [the brand name of the vaccine] for Europe following the release for supply of more than 140 million doses to date at no profit."
University of Oxford and its spin-out company, Vaccitech, developed the Vaxzevria vaccine and AstraZeneca had promised 300 million vaccines but the EU has only administered 68 million so far.
The new vaccine roll out agreement
Under the new agreement AstraZeneca will deliver 60 million doses of the vaccine by the end of the third quarter 2021, another 75 million by the end of the fourth quarter 2021, and 65 million by the end of the first quarter 2022.
Court hearings in Brussels were scheduled for the end of this month, but the agreement with the EC now ends the pending litigation.
Shares in AstraZeneca were down 0.7% at £85.50 in mid-afternoon trade in London.