Asian LNG price follows Europe up despite weak local demand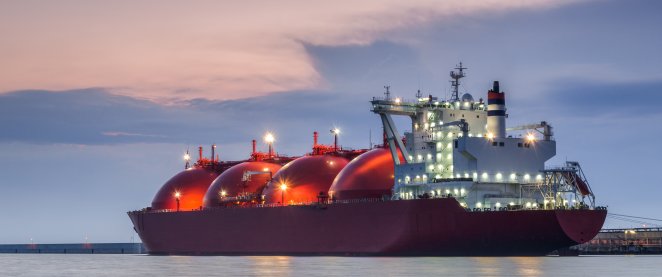 The price of liquefied natural gas (LNG) in Asia advanced this week as the worsening energy crisis in Europe boosted prices, but soft demand in the region capped gains.
The Platts Japan-Korea Marker for February delivery traded unchanged at $46.015/MMBtu (metric million British thermal unit) on Thursday. The contract was up 6.5% from $43.44/MMBtu a week ago, but it has retreated from $49.34/MMBtu on Tuesday.
Gas prices in Europe hit record highs this week, with the Dutch TTF hub, the European benchmark gas futures price, briefly hitting €180 per megawatt-hour due to persistent problems with Russia gas supplies to the continent.
Tepid demand
The price of the super-chilled fuel gained despite demand in Asia has been lacklustre as most buyers have ample supplies for the winter.
A Singapore-based trader said, as quoted by S&P Global, that there was no buying in Asia, including the absence of any short-covering, despite the onset of winter in China and Japan.
China-based importers and national oil companies were well-supplied for an acute winter with inventories sufficient up to February, according to S&P Global.
S&P said that while the spread between Asian and European spot prices widened, Asian importers are unlikely to divert their surplus LNG shipments to Europe as winter weather can change quickly and most utilities do not wish to be caught on the back foot.
US cargoes to Europe
Oil Price.com reported that commodity traders with uncommitted LNG cargoes from the Atlantic basin headed to Asia are changing their routes to supply European customers willing to pay a hefty premium.
"Soaring spot gas prices in Europe are prompting some rare cargo movements," said Alex Froley, an analyst at research consultancy ICIS, which tracks LNG tankers, as quoted by the website.
The spread between Europe where supplies have been stretched, and US natural gas which is well supplied is at blistering $52/MMBtu, Oil Price.com reported.
Read more: Asia LNG prices edge higher as European gas soars