Asia-Pacific markets mixed as investors turn cautious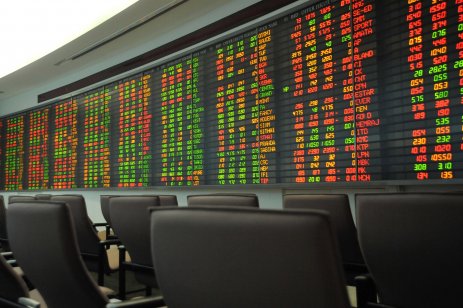 Major equity markets in Asia-Pacific were mixed on Thursday as investors turned cautious while awaiting clarity on the Omicron Covid-19 variant and key US consumer inflation data due later this week.
Japan's benchmark Nikkei 225 index snapped two days of gains to close about 0.3% lower on Thursday.
Hong Kong's Hang Seng Index was on track to close higher for third straight day, up 1% by lunch break, on the back of tech gains. Meanwhile, Australia's S&P/ASX 200 index remained close to flat for majority of the session but lost ground in late-afternoon trade to close over 0.3% lower.
Premature to conclude vaccine effectiveness
World Health Organization (WHO) told a media briefing that it was premature to conclude on the effectiveness of available vaccines against the latest Covid-19 variant, even though BioNTech and Pfizer announced that a third shot of its Covid-19 vaccine was able to neutralise the Omicron variant in a lab test.
Markets await November US consumer price index figures due on Friday for clues on US Federal Reserve's (Fed) rate hike timeline.
"More persistent inflation and the Fed's recent hawkish turn on inflation concerns imply that monetary support is set to decline in 2022, with Fed/Asian CBs set to tighten policy. As markets anticipate this shift from the Fed - as was the case in the previous two rate hike cycles - Asia stocks are likely to be volatile (most likely into 1Q). Despite these bumps, we expect stocks to deliver double-digit returns by end-2022 driven largely by earnings growth and flat multiples from a low base," Nomura said in its Asia-Pacific Equity Strategy – 2022 Outlook report.
What is your sentiment on HK50?
Vote to see Traders sentiment!
Tech stocks pull Hong Kong benchmark index up
Thursday's gains in Alibaba Group and Tencent Holdings, up 1.8% and 1% respectively, helped the Hang Seng TECH index climb over 2% by lunch break.
In Japan, steel and automobile stocks were the top sectoral losers on Thursday as Nissan Motor slipped 1.8% and Nippon Steel lost 1.9%.
In Australia, energy firms were the top losers, while miners and tech stocks also joined the slump. Meanwhile, Sydney Airport hit a near two-year high and was among the top gainers on the benchmark index, up 2.9%, after its $17.5bn buyout by a consortium was approved by Australia's competition regulator.
Read more: ACCC approves 3 deals including .5bn Sydney Airport buyout