Asia LNG prices hit record on China energy scramble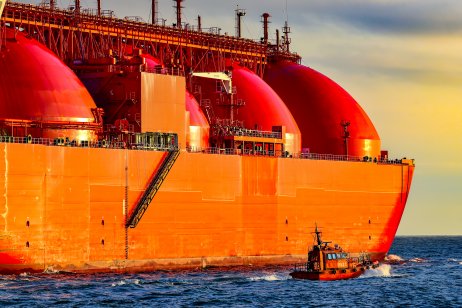 Liquefied natural gas (LNG) in Asia jumped to record high of above $34 per million British Thermal unit (MMBtu) as buyers scrambled to secure cargoes for winter as China ordered top energy companies to secure supplies at "all costs".
Platts' Japan-Korea Marker, the benchmark price for spot cargoes delivered to Japan and Korea Marker, stood at $34.52/MMBtu for delivery in December and $34.62/MMBtu for January's delivery.
Bloomberg reported on Thursday that China's central government in an emergency meeting ordering the country's top state-owned energy companies to secure energy supplies for this winter "at all costs" to avoid blackouts.
At all costs
"It's hard to believe that just 18 months ago the Asian LNG market saw record low prices of below $2/MMBtu. If we do see strong Chinese buying, it will put further pressure on the European natural gas market," ING Group said in a note on Friday.
Europe gas prices spiked to $29/MMBtu as market enter the heating season with only 74% of inventories against average storage of 92%, according to ANZ Research on Friday's note.
"European power utilities are asking Russia to supply more coal to ease power crunch during winter," ANZ Research added.
Supportive of oil prices
Prices of coal, gas, and oil have been rallying due to shortage of gas supply after hotter-than-expected summer and sluggish output of wind and solar power amid strong demand from reopening economies post-Covid-19. Surging gas prices would be bullish for oil prices as utilities are looking for substitution fuels.
Spot Asian LNG is trading at an oil equivalent of around US$177 a barrel, according to ING.
"So there is a clear incentive for gas-to-oil switching," ING said, adding that the switching is taking place in power generators in markets such as Pakistan and Bangladesh.
OPEC holds the key
"This suggests that we should see stronger oil demand in the coming months, which means a tighter than expected oil market through until the end of the year," ING added.
However, ING noted that the tightness in oil market will depend on whether OPEC+ (Organization of Petroleum Exporting Countries) will decide to release more oil into the market or not on its 4 October meeting. OPEC and its allies oil producing nations have previously agreed to increase production by 400,000 barrels per day.
"The bigger uncertainty is whether the group will be willing to ease more aggressively," ING noted.
Read more: Natural gas generates high profits for oil companies