Apple (APPL) rallies after upbeat iPhone prediction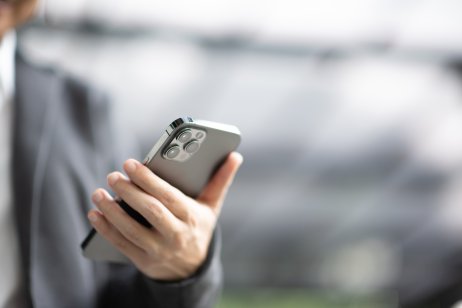 Apple's stock price rallied significantly Thursday after tumbling amid concerns about lower demand for iPhone 13 – but could not get into the black before the bell rang.
Apple (APPL) closed down 0.61%, or $1.01, at $163.76, after tumbling as much as 3% lower earlier in the day to $157 per share. The stock tumbled following a Bloomberg report that the company was telling suppliers that it could not fulfill an order for 10 million iPhone 13s in early 2022.
But Apple surged after Wedbush analyst Daniel Ives issued a report saying the company was on track to sell more than 40 million iPhone 13s during the holiday season. Ives increased his price target for Apple to $200 from $185.
Apple gaining strength
"We estimate in China alone there are roughly 15 million iPhone 13 upgrades for the December quarter as this key region remains a major source of strength for Apple heading into 2022 and beyond," wrote Ives in the report, which he provided to Capital.com.
He said Apple is gaining strength in spite of concerns about, Omicron, the latest Covid-19 variant, as well as larger macro-economic issues and concerns.
The stock price drop came shortly after Apple hit a 52-week high of $170.30 per share on 1 December on speculation the company could be entering the autonomous electric car market in 2025.
The iPhone 13 serves as a catalyst for other Apple product purchases. The Cupertino, California-based company is still on track to generate record sales during the holiday period, which is historically its largest quarter of the year.]
Apple's stock moved down marginally in after-hours trading.
Read More: Apple (AAPL) shares fall 3% on weaker iPhone 13 demand