AO World stock price falls on reports of driver shortages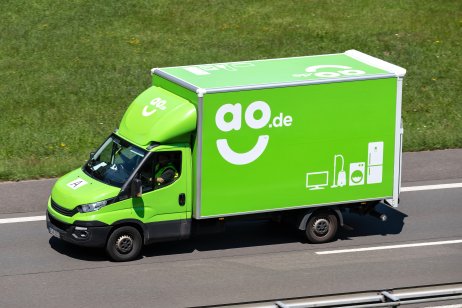 Share prices plummeted on Friday morning for Bolton, UK-based European retailer AO World due to disruption of supply-chain deliveries caused by the nationwide shortage of drivers.
AO World, a retail group specialising in electrical goods, has seen its stock price fall by 18.12% to 178p in morning trading.
The group reported challenging circumstances amid the country's growing crisis of a shortage of heavy goods vehicle (HGV) drivers, which has impacted its supply chain.
Revenue rise
Revenues increased 0.5% compared to the same period last year. Its UK revenue rose by 0.6%, however growth has been impacted by a nationwide shortage of delivery drivers and other disruptions in the supply chain. German revenues increased by 0.3%.
"Given the exceptional operating environment over the past 18 months, our performance over the comparable period in the 2020 half year provides a more meaningful overview of our business performance than a comparison with H121," the statement said.
As a result, AO World said "a two-year like-for-like basis shows revenue growth of 0.66%, with its UK business growing 0.63%. Like-for-like revenue in Germany increased 0.84% over the same period".
HGV driver shortage and supply-chain issues
"While we continue to see industry-wide issues relating to ongoing supply-chain disruption, we have implemented measures to help mitigate these challenges in our logistics operations," the company statement said.
"We expect revenue growth in the second half of the year to record a similar growth rate to the first half of this year, and anticipate that the group adjusted EBITDA [earnings before interest, tax, depreciation and amortisation] for the full year to be between £35m [€40.7m, $47.2m] and £50m, with profits more heavily weighted than usual towards the second half of the year, driven by the peak trading period."
AO said that despite a challenging macro environment, it is confident in its business model and is well placed to meet consumer demand.
Read more: AO World looking to increase European presence