AO World's (AO) shares drop 25% following profit warning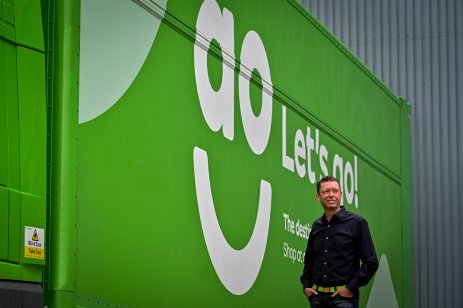 Bolton, UK-based online electrical retailer AO World (AO) has seen its shares plunge by 25% to 92.55p this morning after it issued a profit warning and slashed its trading forecasts for the second time in just a few months.
The company, which sells major and small domestic appliances in the UK, blamed supply-chain issues, product shortages and increasing costs for negatively impacting its half-year results, which ended on 30 September.
The company said that because of these issues, it would see a "softer than anticipated" peak-trading period and that full-year group revenue would be a flat minus 5% year-on-year, with group-adjusted earnings before interest, tax, depreciation and amortisation (EBITDA) in the range of £10m–£20m (€11.6m–€23.7m, $13.4m–$26.7m).
Bleak Black Friday and Grey Christmas?
Analyst Russell Pointon, director, consumer and media, at investment research firm Edison Group, highlighted that the company's results showed it could not rely on its previous good fortunes that it experienced during lockdown.
Pointon explained: "It is anticipating less demand for its products than predicted only eight weeks ago, and now expects full-year group revenue to be flat-to-minus 5% year-on-year.
"There is a large downgrade to management's expectations, with group-adjusted EBITDA estimated to be in the range of £10m–£20m, compared to its previous forecast range of £35m–£50m issued only last month when its share price took a significant hit.
"Looking ahead, despite being a lockdown winner as people shopped from home in the pandemic, it is looking likely that shortages in certain product categories will affect the Christmas trading period, particularly for newer products where it has less scale, experience and leverage."
Losses and investments
The group saw revenue growth of 6% over a one-year period, but reported an operating loss of £11m compared to last year's results over the same period, when the company had reported an operating profit of £16m.
The company added that the group-adjusted EBITDA growth, which had decreased by 84% over the year and had improved by 24% over a two-year period, had been impacted by its investments in systems and people (particularly in delivery drivers).
Supply-chain woes and competition
AO World said that at the start of the financial year, it had expected continued revenue growth, but that growth in the UK had been impacted by a shortage of delivery drivers and other disruptions to the supply chain. It added that its German online market had seen stiff competition.
"Our results over this period have inevitably been affected by the constraints and uncertainty seen across our industry. We've materially cemented the progress of last year, with a step change in scale and consumer behaviour – and the fundamentals of the business are in place for sustained growth.
"We're working hard to solve some of the current challenges that our industry is facing. We've recruited circa 500 new drivers and are working closely with our manufacturer partners so that customers can get what they need," AO's founder and chief executive, John Roberts, commented.
At the time of writing, the company's share price had recovered slightly, but was still down by 13.30% and trading at 107.50p.
Read more: UK input price inflation hits fresh record high in November