Anglo American (AAL) predicts 35% growth over next decade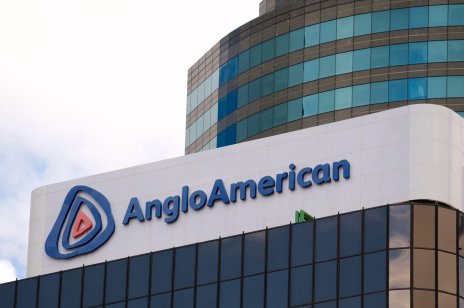 Anglo American saw its stock price rise marginally in early trading after the multinational mining company confirmed 2021 guidance and projected 35% growth over the next decade.
The stock was up 0.22% to 2,975p shortly after the London market opened.
In its latest update, Anglo American revealed 2021 production up 7%, with strong platinum group metals performance and increased rough diamond demand.
The company forecasts capex of $6.2 –$ 6.7bn in 2022 – compared to a 2021 capex of $5.2bn (£3.9bn) – lower due to Covid delays and supply chain disruptions.
Anglo American identified challenges, notably 2021 unit costs were up 10% above CPI inflation and there were some production slowdowns. The company expects 2022 unit costs to increase by 4%.
Commenting on the latest figures, CEO of Anglo American Mark Cutifani said: "Anglo American is a resilient and agile business that is set to deliver 35% growth over the next decade at an attractive 50% margin.
"We are also increasing our near-term performance improvement target to $3.5–$4.5bn by 2023, as we accelerate the delivery of our P101 and technology programmes, while also bringing growth projects onstream. First and foremost is our Quellaveco project in Peru in mid-2022, where we have also increased early copper production plans to create additional value."
Shareholder returns
Finance director of Anglo American Stephen Pearce commented: "Our balanced approach is supporting sequenced investment in value accretive growth and considerable long-term business improvement, alongside attractive shareholder returns."
He added: "We have delivered $10.3bn in cash returns to our shareholders since 2017 and $4bn in H2 2021 alone. Our ongoing investment in the business also supports our emissions reduction objectives and we therefore expect our normal cycle of capital investment to continue to fund the majority of our operational decarbonisation projects."
Earlier this week, Thungela Resources, which spun off from Anglo American in June this year, saw its stock price soar after a highly positive trading report.
Read more: Thungela (TGA) stock soars after bullish trading report