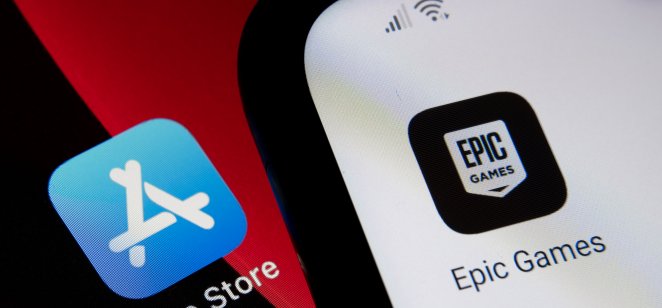 A US court decision requiring Apple to allow game developers to redirect its App Store users to alternate payment systems will not hurt the tech giant's bottom line, says a leading analyst.
Under a worst-case decision, according to Daniel Ives of Wedbush Securities, Apple would lose 3% of total revenue. But more likely, Apple will only lose 1% of total revenue or 4% of earnings per share.
"(Apple's) regulatory pressures look containable for now," wrote Ives in a research note.
Developers earned the decision as part of a broader anti-trust lawsuit filed by Epic Games against Apple. The court found that Apple is not a monopoly and Epic served notice on Sunday 12 September that it will appeal that finding.
Provisions 'stifle consumer choice'
On Friday 10 September, Northern California District Judge Yvonne Gonzalez ruled Apple can no longer prohibit game developers from directing users away from Apple in-app purchases. The decision permanently ordered Apple to allow developers to redirect App Store users to alternate payment systems, posing a reduction in lucrative commissions for the tech giant.
Gonzalez said Apple's anti-steering provisions, "hide critical information from consumers and illegally stifle consumer choice."
But Ives said, "the vast majority of consumers will continue to use the App Store for in-app purchases," which provide Apple with commissions of 30% from large developers and 15% from small developers.
Apple owns more than half game transactions
The court decision revealed that Apple holds more than 55% of the digital mobile gaming transaction market.
Other analysts shared Ives' view the decision will have a minimal impact on Apple. Gene Munster of Loup Ventures predicted that Apple's revenues will take only a 2% hit under a worst-case scenario.
What is your sentiment on AAPL?
Vote to see Traders sentiment!
"First, 12-18 months after the changes are implemented, growth rates will return to normal," Munster wrote in a tweet.
But technology industry trade publication TechCrunch called the decision, "a huge win for the developer community," noting many developers fought for years for the right to enable customers to make purchases or subscribe directly via their websites.
Epic CEO: Decision "isn't a win"
Wedbush analyst Ives said the most important outcome was the judge's ruling which found Apple is not a monopoly. Epic Games will file its appeal in the Ninth Circuit Court of Appeals. The company lost on nine of its 10 key claims brought in the legal action.
"(Friday's) ruling isn't a win for developers or for consumers," said Epic CEO Tim Sweeney in a tweet.