AMC to accept BTC, Ethereum and other cryptocurrencies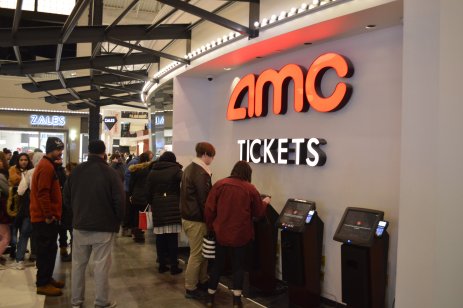 The largest movie theatre chain, AMC Entertainment, is now accepting four cryptocurrencies as payment methods on its online ticketing site, CEO Adam Aron tweeted late Thursday night.
AMC is now accepting Bitcoin, Ethereum, Bitcoin Cash and Litecoin as payment for ticket stubs. Dogecoin could be added next, Aron tweeted.
The Leawood, Kansas-based company also added Apple Pay, Google Pay and PayPal payment options in addition to the cryptocurrencies, and all of these new payment options already account for 14% of total online transactions, Aron said.
AMC shares opened Friday up 1.47% to a price of around $40 per share. Over the last month shares are up 8.75% and year-to-date shares are up 1,892%.
Accepting crypto
AMC management has fully embraced the "meme stock" status that vastly boosted its share price earlier this year when a cohort of retail investors chatting on Reddit backed the company.
The cinema operator is listening to its retail investor base on a range of issues and the acceptance of cryptocurrencies has long been atop the list.
In August, AMC first said it was working to accept cryptocurrencies by year-end for concessions and ticket sales. By October, AMC announced that its customers can buy AMC gift cards using cryptocurrencies, and later that month Aron held a Twitter poll asking if the company should accept the cryptocurrency Shiba Inu as well. Unsurprisingly, the answer was an overwhelming yes.
Aron has also floated the possibility of AMC launching its own cryptocurrency and said the company is exploring partnerships with theatres on offering non-fungible tokens (NFTs) for blockbuster film premieres.
What is your sentiment on ETH/USD?
Vote to see Traders sentiment!
Selling stock
The additional payment methods come days after Aron sold 625,000 shares at an average price of $40.53 resulting in an estimated $25m pay-out.
The sale is about half of the 1.25m shares Aron plans to sell according to disclosures with the US Securities and Exchange Commission. The CEO currently holds some 400,000 shares of unrestricted stock and 3.3 million shares of unvested restricted stock, which means some of his holdings will have to vest before he can complete the totality of his sale.
"Prudent estate planning suggests I should diversify my assets a bit, especially with Congress having been discussing imposing potentially soaring capital gains tax rates and significant changes to what can be passed on to one's heirs," Aron said on the latest earnings call disclosing his forthcoming sale. "If you do the math, you will see that with this much current and future ownership of AMC, I have an enormous personal stake in the future of our company — of your company — of AMC Entertainment."
Read more: AMC beats EPS, revenue expectations as theatres open