AMC Spider-Man NFT giveaway crashes website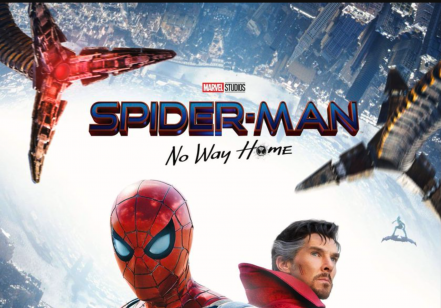 AMC Entertainment's announcement of its first-ever non-fungible token (NFT) giveaway over the weekend sent website traffic soaring and caused website traffic delays, AMC CEO Adam Aron reported Monday morning over Twitter.
AMC Entertainment stock rose at the opening bell, trading up 1.7% to $38.26, versus Fridays $37.63 per share closing price. AMC trades on the New York Stock Exchange under the ticker "AMC".
The offer, limited to AMC Stubs A-List, Premiere or Investor Connect members, gave the first 86,000 to purchase or reserve a ticket for the 16 December premiere of "Spider-Man: No Way Home" a unique Spider-Man NFT created by Sony Pictures. The offer was announced by Aron over Twitter Sunday afternoon for when tickets went on sale at midnight ET (UTC-5) Monday.
"Our #FirstEverNFT with @SonyPictures and Spider-Man: No Way Home caused ANC's online traffic Sunday night/Monday morning to soar, to the highest ever in AMC's entire history," Aron said in a tweet update Monday morning. "Oh did we sell tickets! But we are sorry wait times got long with the unprecedented volumes."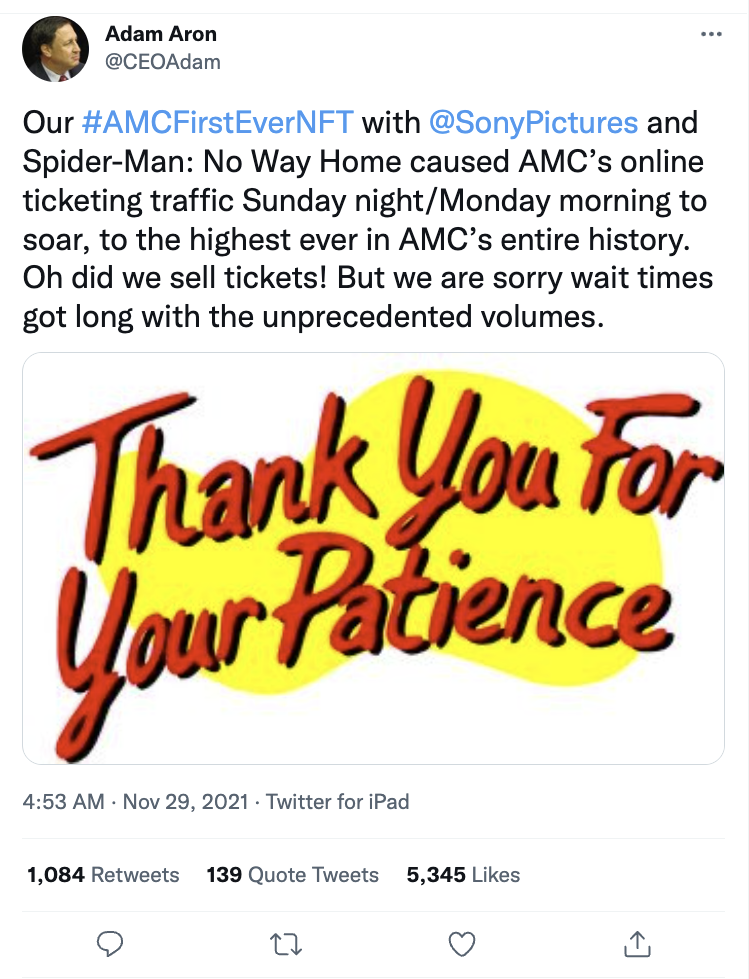 Adam Aron tweet
Investor-sourced idea
In announcing the promotion Sunday afternoon, Aron noted the idea to offer movie-themed NFTs originated from the company's shareholders. "So many good ideas have come from our shareholders in 2021," said Aron in the announcement Tweet. "This idea came from you!"
The NFTs will be minted by WAX.io, a carbon-neutral blockchain focusing on entertainment-related NFTs. The winning recipients will be notified by email on 22 December and then receive redemption instructions via standard mail delivery. The individual NFTs may only be redeemed on location at an AMC theatre location by 1 March 2022.
Read more: AMC investors get free popcorn for pushing price to all-time high