Amazon Care to close, but ambitions in the $4trn US healthcare sector remain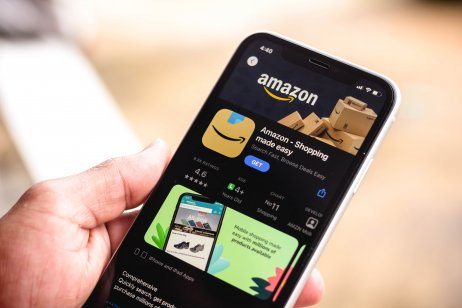 Amazon (AMZN) has announced it will cease its Amazon Care project, a plan to provide a health platform to patients. This is however only a small step back on the larger ambition of the tech sector disrupting the healthcare industry.
Neil Lindsay, head of Amazon's health services, sent a memo to staff that the project was "not the right long term solution" for the clients it aimed to serve. Amazon Care platform aimed to provide on demand medical services including a doctor or any other medical practitioner.
Amazon's interest in the healthcare industry has been long running and is only expected to intensify with the new leadership of CEO Andy Jassy despite this step back with Amazon Care.
Amazon (AMZN) Price Chart
Amazon (AMZN) recently finalised its biggest deal in healthcare, acquiring One Medical for $3.9bn, an established telehealth service company which may help fill the shortcomings of Amazon Care.
One Medical is a "human-centred and technology-powered primary care organisation with seamless digital health and inviting in-office care, convenient to where people work, shop, live, and click" as stated in the announcement.
The healthcare industry has huge potential for growth and diversification for technology companies, and Amazon (AMZN) is not the only tech giant aggressively moving to gain ground in the sector. Facebook (META), Alphabet (GOOGL), Microsoft (MSFT) and Apple (AAPL) have all invested in healthcare projects in recent years.
What is your sentiment on AMZN?
Vote to see Traders sentiment!
Amazon Care
Amazon Care was aimed at being a platform where doctors and medical personnel were available on demand in virtual settings and in person. The service was rolled out in more than 20 cities in the US.
However the service appears to have fallen short in some aspects and Amazon may need to re-set its plans. Lindsay said in a memo sent out to employees that "[Amazon Care] is not a complete enough offering tor the large enterprise customers we have been targeting".
Amazon's interest in healthcare
The setback with Amazon Care is unlikely to deter plans to expand into the healthcare industry. When CEO Andy Jassy came into his position in mid 2021, he made bold remarks on how he plans to take Amazon forward in the healthcare space.
In an audio recording of a meeting with employees, Jassy was heard saying that standard healthcare "will not be the way things are done going forward" and that the steps they are taking with Amazon Care and telehealth "fundamentally alters that game".
These comments provide a glimpse into the ambitious plans the company has in the healthcare industry.
After the acquisition of One Medical, Lindsay echoed Jassy's comments, stating that "we think healthcare is high on the list of experiences that need renovation".
Amazon has the potential of developing an online marketplace for healthcare services, the same way it builds a platform for retail goods. This can allow for customer reviews, transparent pricing, and informed shopping for customers.
Analysts Sam Glick and John Rudoy of Oliver Wyman comment in a report: "What Amazon offers the healthcare industry is a fast-track to a 21st century business model – one that consumers will find familiar and comfortable. While most of the industry would probably dread its arrival, Amazon may in fact be just what the doctor should be ordering."
Apple (AAPL) Price Chart
Amazon is not alone
There are a number of moves being made by the tech giants in the healthcare sector. Here are some examples:
Microsoft (MSFT): is involved in AI for healthcare. It acquired Nuance for $19.7bn and has launched Microsoft Cloud for Healthcare.
Alphabet (GOOGL): is developing AI tools to diagnose medical conditions. The company launched an electronic health record search to share with health service providers.