Amazon stock slumps: AMZN profit warning caps horror week for US Big Tech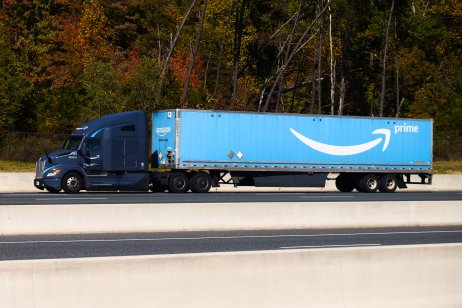 Amazon (AMZN) is the latest in the list of big tech companies announcing poor quarterly results this week.
Amazon reported a net loss of $3bn for the first nine months of this year and issued a thin guidance for the upcoming Christmas quarter, which should have been one of its most profitable seasons.
Amazon stock is currently trading 25% lower than it was six months ago, and following the results, which came after the market close on Thursday, the shares fell 13%.
Amazon (AMZN) Price Chart
This earnings season has been tough for all big techs such as Apple (AAPL), Facebook (META), Microsoft (MSFT) and Alphabet (GOOG). Almost $1trn has been wiped off their valuations as each of them reported weaker-than-expected profits in recent months.
However, ecommerce as a whole does still hold a positive outlook for the upcoming season. Indeed, competitor Shopify (SHOP) reported growth in earnings during the recent quarter.
This suggests that the reduction in valuations might be a market correction of the big tech companies, rather than an issue within the online shopping sector.
For Amazon in particular it was its cloud computing arm which was the most disappointing.
What is your sentiment on AMZN?
Vote to see Traders sentiment!
Facebook (META) Price Chart
What is going on with big tech companies?
The past week saw Apple(AAPL), Alphabet (GOOG), Amazon (AMZN), Microsoft (MSFT) and Facebook (META) all reported their earnings, and each of them missed expectations.
All were all negatively affected by rising inflation, where the luxurious and convenient products that these companies advertise have become harder to sell to budget conscious customers. Meanwhile, corporate advertising on many of their websites has fallen as increasingly cost-conscious businesses cut back on marketing budgets.
China's zero covid policy placed further pressure on costs at Amazon. The company said it expects these issues to persist over the Christmas season as well, dampening earnings for what should have been its most successful season.
AJ Bell head of investment analysis, Laith Khalaf said: "Inflation could be the Grinch which stole Christmas for many retailers and, it turns out, Amazon is no exception."
"Margins are under pressure as customers increasingly focus on cost and while this is still a fast-growing and lucrative business, there's a sense the market is having to reset some pretty elevated expectations."
Slower growth in cloud computing
Beyond the issue of rising costs and lower demands, Amazon's (AMZN) disappointment was largely due to the performance of its cloud commuting arm, Amazon Web Services. While still showing growth of around 27%, this was a much slower growth rate than the previous quarter where this figure reached almost 40%.
Khalaf says "Warnings of a weak festive period may have taken the headlines, but it's actually the disappointing performance of the group's big growth engine – its Amazon Web Services cloud computing arm –which has got investors worried.
"This part of the group has just experienced its weakest growth on record and revenue and profit came in materially below analysts' expectations. There was some warning for this disappointment given Microsoft's (MSFT) own cloud computing division struggled in the third quarter too."