Aluminium prices drag by slowing China's real estate market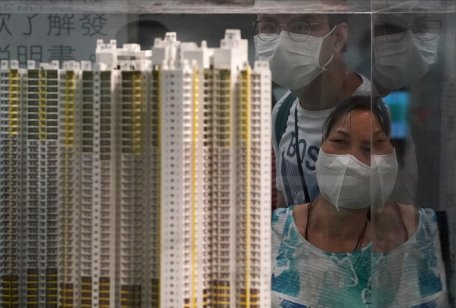 Aluminium prices dropped by more than 1% on Tuesday on concern that slowing China's property market may dent demand for the metal.
The price of the metal used to make soft drink cans to aeroplane parts fell by 1.34% to $2,621.50 per tonne, leading the drop in base metals complex.
Aluminium has plunged from a 13-year high of $3,156/tonne hit in middle of October as China faced power shortage, which had forced power rationing in the energy-intensive industry. China's power problems have gradually been easing.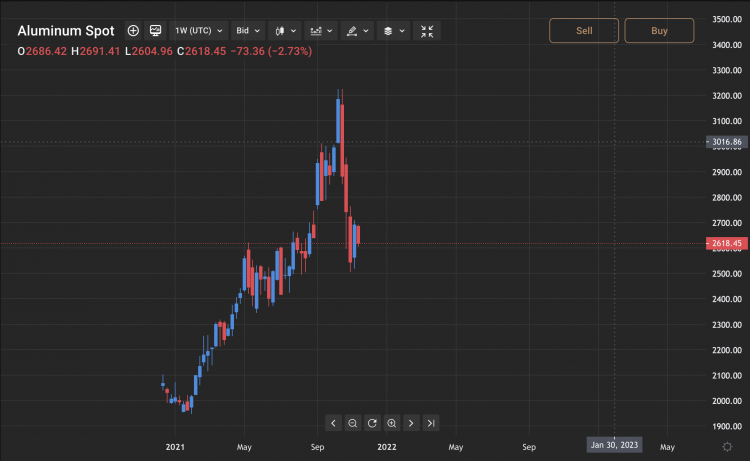 Spot aluminium price graph - Credit: Capital.com
Poor property sales
"The metals complex was pressured mainly by the underperforming real estate sector in China, as declines in prices, sales and property investments widened," ING Group said in a note on Tuesday.
The Financial Times reported on Monday, citing data from China's National Bureau of Statistics (NBS) that new home prices in China fell for a second consecutive month in October. Prices for new homes across 70 of China's biggest cities fell by 0.25% in October compared with the previous month, according to the report.
Copper, lead, and zinc also dropped. Copper, the indicator of the health of the economy, dropped by 0.58% to $9,617/tonne. Zinc fell by 0.68% to $3,195.25/tonne and lead was 0.35% lower at $2,317.5/tonne. Nickel and tin were steady, rising by 0.03% and 0.01%.
Industrial activity limit losses
"However, falls in metals such as copper were limited amid a broader pick-up in industrial activity in China," ANZ Research said in a note on Tuesday.
According to data released by the NBS released on Monday, showed that industrial output grew by 3.5% in October, quicker than the 3.1% growth recorded in September.
The country's retail sales grew 4.9% year-on-year, quicker than the 4.4% growth recorded in September.
Read more: Supply concerns to keep aluminium price elevated