Aluminium drops as China moves to ease power crunch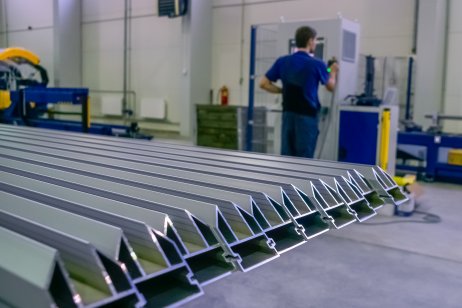 Aluminium fell for a third consecutive day on Thursday as worries about production disruption due to power crunch in China eased following news on the country's plan to cap coal prices.
The benchmark aluminium futures at the London Metal Exchange dropped 0.41% to $2,675 per metric tonne. The price of the metal used to make soft drink cans to aeroplane parts plunged more than 5% on Wednesday.
Bloomberg reported on Wednesday, citing sources that The National Development and Reform Commission, China's economic planning agency, plans to set the price of its most-popular 5,500-net as-received (NAR) grade coal at 440 yuan ($68.81) a tonne at the pit-head. The plan aims to ease a power crunch that has prompted electricity rationing and a blackout in a major city last month.
Energy-intensive
"Aluminium is one of the most sensitive metals to coal prices due to its energy-intensive process. Many large smelters in China have coalfired power plants adjacent to their operations," said analysts at ANZ Research in a note on Thursday. Aluminium price also by 9% week-on-week amid the easing power crisis in China, according to ANZ Research.
Rising coronavirus case numbers in China and fears of a debt crisis in its property sector weighed on market sentiment after Chinese builder, Modern Land China missed payment on a dollar bond, the analysts added.
Other base metals climbed with nickel leading the gains, trading higher by 1.6%. Copper rose by 1.38% to $9,680/tonne; zinc advanced 1.01% to $3,368/tonne; lead gained 0.90% to $2,406/tonne; and tin was up 0.36% to $35,517.50/tonne.
Read more: Aluminium rebounds as China power worries resurface