Aluminium is at a 13-year high as soaring costs drive up prices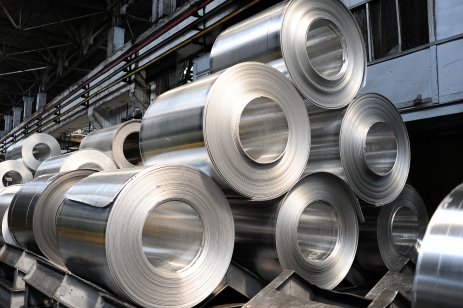 Aluminium surged to a fresh 13-year high on Thursday morning as rising energy prices and global moves to cut carbon emissions threaten to restrict supply of the metal.
In mid-morning trade on the London Metal Exchange, aluminium futures were up 3.4% at $3,156 a tonne.
Soaring in 2021
Prices of the metal have soared since hitting pandemic-era lows of around $1,440 in April 2020 as economic activity recovered and demand for the metal surged from manufacturers of cars, aircraft and household appliances.
Some manufacturing stutters have been apparent along the way, particularly in the past three months as the worldwide shortages pof semiconductor chips are constraining production in the automotive sector, in which aluminium is an extensive component in car manufacture.
This month, however, as the global energy price surge has intensified, aluminium has risen 10% as input costs for production of the metal have risen sharply.
What is your sentiment on Copper?
Vote to see Traders sentiment!
Energy and emissions
Aluminium production is particularly energy-intensive, with each tonne of the metal produced requiring around 14 megawatt hours (MWh) of power.
Furthermore, as around 280,000 cubic metres (m3) of gases are emitted for every tonne of aluminium produced, some of the biggest producers of the metal, such as China, have introduced production curbs to cut emissions.
According to Statista data, as China is the world's leading alimunium producer, therefore the country's decision to introduce such curbs to its aluminium production is having a serious impact on the industry.
"With this in mind, and given China's ongoing efforts to cut pollution by curbing the output of several high-polluting metals from steel and two of the so-called green metals – aluminium and nickel – we continue to see underlying strength, resulting in higher prices for green metals," said Ole Hansen, head of commodity strategy at Saxo Bank.
Alongside aluminium, other metals prices were also higher by mid-day on Thursday, with zinc up 4.97% at $3,409 a tonne, lead up 3.38% to $2,254.50 a tonne and nickel rising 3.43% to $18,865. Copper also gained 1.06% to $9,387.60.
Read more: Aluminium price forecast: What's next after 10-year highs?