Alibaba earnings report overshadowed by US-China tensions
Subscribe to Weekly Highlights
The major market events for the week ahead right in your inbox.
Subscribe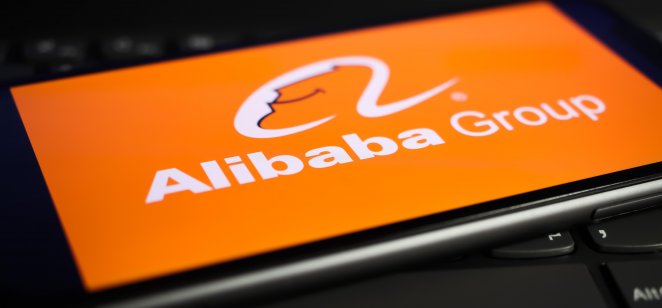 Content
Alibaba reached nearly 1 billion consumers in the second quarter, according to a healthy earnings report released on Tuesday.
But it wasn't enough to buoy the price of the China-based digital commerce and cloud services company's North American listing in early morning trading.
Alibaba's American Depository Receipts dipped below $200 per share in early trading to $193.06, a 3.5% drop. The company's ADRs are down significantly from the 52-week high of $319.32.
ADRs for Chinese companies have struggled to hold their value in recent weeks following a crackdown on data privacy grounds that disrupted the $4.4bn IPO of ride-hailing firm Didi and prompted tense exchanges between Washington and Beijing. While Beijing officials have issued more conciliatory statements, the Security and Exchange Commission is raising fresh concerns about the risk profile of China-based ADR investments.
34% revenue growth
During an early morning conference call with investors, Alibaba's executives said the company saw a profitable second quarter. The company reported diluted earnings per ADR of $2.54 and diluted earnings per share of $0.32. Non-GAAP diluted earnings per ADR were $2.57, up 12% from Q2 2020.
Revenue during Q2 was $31.9bn, the company said in a news release.
"We delivered strong revenue growth of 34% year-over-year," said chief financial officer Maggie Wu. "As we said in last quarter's results announcement, we are investing our excess profits and additional capital to support our merchants and invest in strategic areas to better serve customers and penetrate new addressable markets."
The company committed to further buybacks, raising its planned repurchases from $10bn to $15bn.
What is your sentiment on BABA?
Vote to see Traders sentiment!
SEC oversight
Meanwhile, the US Securities and Exchange Commission is moving to increase its oversight of China-based businesses that want to sell shares in the US after China announced new rules for companies that raise money outside the country.
| | |
| --- | --- |
| Long position overnight fee | -0.0242% |
| Short position overnight fee | -0.0203% |
| Overnight fee time | 22:00 (UTC) |
| Spread | 0.040 |
| | |
| --- | --- |
| Long position overnight fee | -0.0308% |
| Short position overnight fee | -0.0137% |
| Overnight fee time | 22:00 (UTC) |
| Spread | 0.17 |
| | |
| --- | --- |
| Long position overnight fee | -0.0064% |
| Short position overnight fee | -0.0059% |
| Overnight fee time | 22:00 (UTC) |
| Spread | 0.21 |
| | |
| --- | --- |
| Long position overnight fee | -0.0308% |
| Short position overnight fee | -0.0137% |
| Overnight fee time | 22:00 (UTC) |
| Spread | 0.20 |
Relations between the US and China have grown more chilly under the last two presidential administrations, following years of improving financial and trade ties that returned mutual benefits, as US investors were eager to gain access to fast-growing Chinese companies.
On Friday, SEC chair Gary Gensler announced that SEC officials would begin to seek certain information from Chinese firms before signing off on regulatory filing prior to IPOs. The commission will also conduct extra reviews of filings from entities with large operations within China, according to the statement.
Many Chinese business sectors are blocked from foreign ownership, so companies cannot directly list on foreign exchanges. To raise money abroad, China-based operating companies have turned to a business structure known as a Variable Interest Entity (VIE).
"In such an arrangement," the SEC announcement explains, "a China-based operating company typically establishes an offshore shell company in another jurisdiction, such as the Cayman Islands, to issue stock to public shareholders. That shell company enters into service and other contracts with the China-based operating company, then issues shares on a foreign exchange, like the New York Stock Exchange. While the shell company has no equity ownership in the China-based operating company, for accounting purposes the shell company is able to consolidate the operating company into its financial statements."
Tougher disclosure requirements
Gensler said he has asked SEC staff to seek certain disclosures from offshore issuers associated with China-based operating companies, including the fact "investors are not buying shares of a China-based operating company but instead are buying shares of a shell company issuer that maintains service agreements with the associated operating company."
Gensler said also that investors should be clearly warned about the risk to such investments posed by future actions by the government of China. Furthermore, Gensler said, SEC staff are being asked to make sure issuers "prominently and clearly disclose" the risks that approval for a foreign listing could be denied or rescinded by the Chinese government.
One such company is Didi Global, the Uber of China, which has 600 million users and millions of rides each week. In its June IPO it raised $4.4bn, a short time later the Chinese government order app stores to drop Didi and told the company it is under investigation of possible violations of data protection rules. Soon after, Beijing said it is investigating other US-listed Chinese transportation tech companies, on the grounds that mobility and traffic data are a national security issue.
On Tuesday morning Didi was trading at $10.14, down from all time high of $18.01.
Trade Alibaba Group Holding Limited - BABA CFD