Alfa Laval's shares rise on results and investment plan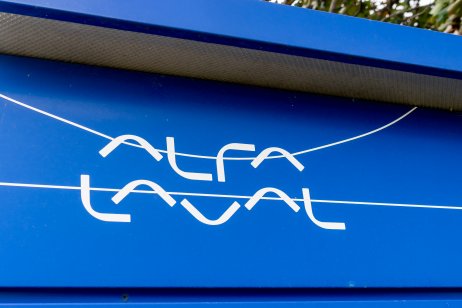 Shares in Swedish engineering group Alfa Laval rose today after it revealed investment plans on the back of a strong third quarter. The company, which makes products such as heaters and pumps, reported that order intake was SEK11.7bn ($1.4bn) – up from SEK9.7bn during the same period in 2020.
It also announced SEK2-2.5bn per year would be spent on a three-year capital expenditure programme to help support its growth.
Financial highlights
The news was enough to lift the company's share price 6% to SEK351.50 by late morning in Stockholm.
In a statement, Alfa Laval said net income increased to SEK1.2bn from SEK1.04bn last year, while the adjusted earnings before interest tax and amortisation came in at SEK1.8bn. Meanwhile, the company's earnings per share came in at SEK2.91, higher than the SEK2.46 level achieved in the third quarter of 2020.
What is your sentiment on ALFAse?
Vote to see Traders sentiment!
High demand
Tom Erixon, president and CEO of Alfa Laval, said demand across almost all regions had continued on a high level.
"The higher focus on sustainability is the main driver in applications like energy efficiency and new sources of protein," he said.
He also stated order intake had reached new all-time highs in several important product groups and is now well above the running rate in 2019.
"The service business also achieved a new record level due to the post-pandemic recovery and Alfa Laval's targeted investments in digital solutions and field engineering over the last years," he added.
Investment plans
According to Erixon, investment is underway to increase the capacity of its technology platforms and help support the expected growth within a number of its core technologies.
"In addition, Alfa Laval has increased the R&D activities over the last four years to prepare the new technology platforms to further address the carbon reduction targets of our customers," he said.
Both these factors are resulting in a forward-looking capex programme, expected to reach a level of SEK2 to SEK2.5bn per year over the next three years.
"This is around twice the level in recent years," Erixon added. "Further details will be presented at the capital markets day on 30 November 2021."
Read more: Alfa Laval offers bn for Finnish valve maker Neles
The difference between stocks and CFDs
The main difference between CFD trading and stock trading is that you don't own the underlying
stock when you trade on an individual stock CFD.
With CFDs, you never actually buy or sell the underlying asset that you've chosen to trade. You
can still benefit if the market moves in your favour, or make a loss if it moves against you.
However, with traditional stock trading you enter a contract to exchange the legal ownership of
the individual shares for money, and you own this equity.
CFDs are leveraged products, which means that you only need to deposit a percentage of the full
value of the CFD trade in order to open a position. But with traditional stock trading, you buy the
shares for the full amount. In the UK, there is no stamp duty on CFD trading, but there is when
you buy stocks.
CFDs attract overnight costs to hold the trades, (unless you use 1-1 leverage)
which makes them more suited to short-term trading opportunities. Stocks are more normally
bought and held for longer. You might also pay a stockbroker commission or fees when buying
and selling stocks.