Airbus (AIR) wins mega orders from Qantas and SIA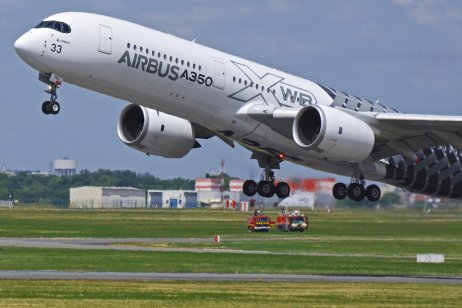 European airframe maker Airbus made some big wins against its US-based counterpart Boeing as it secured key orders from Australian airline Qantas and Singapore Airlines (SIA).
The order from Qantas was particularly important as the airline decided to use Airbus' narrowbody aircrafts A320 and A220 to replace its fleet of existing Boeing 737s and 717s.
The Australian flag carrier has been a long-term Boeing stalwart, at one point it was the only global airlines with its fleet comprised entirely of the iconic 747.
In total, Qantas signed an in-principle agreement to buy 134 Airbus narrowbody aircraft over 10 years. Of these, 40 are firm orders while it will retain purchase right options on a further 94 aircraft.
Airbus new for Qantas
The firm order component for 20 A321XLR (extra long range) and 20 A220 aircraft is worth $4.6bn at list price. Airlines get a discount when ordering in bulk, the value of the discount was not disclosed by Airbus or Qantas.
"The A320 will be new for Qantas Domestic, but we already know it's a great aircraft because it's been the backbone of Jetstar's success for more than 15 years and more recently operating the resources industry in Western Australia.
The A220 is such a versatile aircraft which has become popular with airline customers in the US and Europe because it has the capability to fly regional routes as well as longer sectors between capital cities," Qantas Group CEO Alan Joyce, said in a statement on Thursday.
Singapore Airlines, which has been a long-time customer of Airbus aircraft, signed a letter of intent with Airbus to purchase seven A350F freighter aircraft, with an option to order five more such planes.
What is your sentiment on AIRfr?
Vote to see Traders sentiment!
SIA first to use A350 freighter
The A350F is a widebody freighter and Singapore Airlines will be the first to use it when deliveries begin in the fourth quarter of 2025. The deal is a swap of 15 A320neo and two A350-900 aircraft that Singapore Airlines had already ordered with Airbus.
At list price, the order is worth $2.3bn. However, neither the airline nor Airbus revealed the discount.
In this case too, Airbus' aircraft will replace Singapore Airlines' existing fleet of Boeing 747-400F freighter.
Airbus freighter more fuel efficient
"The A350F can carry a similar volume of cargo as the Boeing 747-400F, which it will replace in the SIA fleet. It burns up to 40% less fuel on similar missions to provide better operating economics, and boasts a longer range that offers greater flexibility in aircraft deployment," the airline said in a statement.
"The pandemic has underscored the importance of investing in the cargo business, and bolstering the SIA Group's diverse revenue streams. Air cargo also plays a vital role in keeping open global supply chains, especially to transport essential goods during these times," said Goh Choon Phong, CEO of Singapore Airlines.
Read more: Airbus (AIR) confirm new orders from domestic and defence airliners