Air France-KLM (AF) confirms 100-aircraft order from Airbus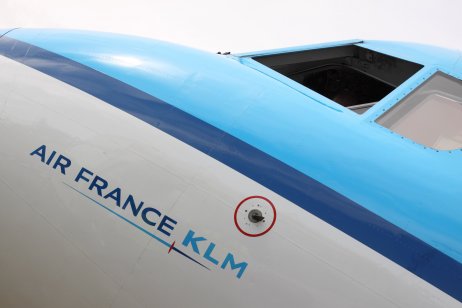 Air France-KLM has confirmed on Thursday, orders for 100 Airbus A320neo family aircraft – with purchase rights for 60 additional aircraft.
The new aircraft will operate medium-haul routes in Europe, notably from Amsterdam-Schiphol and Paris-Orly airports. The order covers Airbus A320neo and Airbus A321neo aircraft and the first deliveries are expected in the second half of 2023.
These aircraft will operate medium-haul routes in Europe, notably from Amsterdam-Schiphol – KLM's global hub and Transavia Netherlands' main base, and from Paris-Orly, Transavia France's main base.
According to Air France-KLM, fleet renewal is the first lever to cut CO2 emissions. Alongside the use of sustainable aviation fuels and eco-piloting, it is one of the central pillars of the group's decarbonisation policy, which aims for net-zero emissions by 2050 (and -50% CO2 emissions per passenger/km by 2030).
New freight aircraft
A letter of intent has also been signed for the purchase of 4 Airbus A350F Full Freighter aircraft – with purchase rights for four additional aircraft, to increase cargo capacity at Air France.
Benjamin Smith, CEO of the Air France-KLM Group, said: "These evolutionary orders will position our Group airlines on the path to improved performance while accelerating our decarbonisation trajectory. This is a major step forward for KLM, Transavia and Air France, which will operate the best aircraft available for their network needs.
"The outstanding performances of the A320neo family and of the A350F Full-Freighter, which are quieter, more fuel-efficient and more cost-effective aircraft, make them the best choices for the long-term growth of our fleet. They will be instrumental in reaching our ambitious targets, including zero net CO2 emissions by 2050."
The stock prices of Air France-KLM and Airbus moved up marginally in early morning trading.
Read more: United Airlines bn Boeing and Airbus deal