Aeorema Communications (AEO) stock soars 28% on H1 update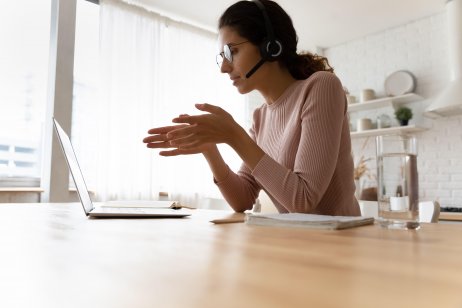 London-based live events agency Aeorema Communications (AEO) saw its stock jump after it posted an upbeat trading update on Tuesday morning.
Its stock rose more than 28% to 57.00p on London's junior Alternative Investment Market in the first hours of trading.
Aeorema said its outlook for the first half of 2022 was "very strong" and expected to bring in record revenues of at least £4.5m ($3.4m).
It expects to turn a H1 profit for the first time in years, with revenues usually weighted towards the second half, and said it was "confident" of revenue growth for the full-year to 30 June 2022.
Business pivot
The company said it was experiencing "unprecedented demand" from a range of blue-chip clients following its pivot into online conferences and events, allowing it to shake off concerns over the potential impact of the Omicron Covid variant on in-person gatherings.
Aeorema has also begun providing more consultancy and communications strategy work.
In the full year to July 2021, during which it grappled with the aftermath of the shutdown of the events industry during the UK's strict spring lockdown, it reported revenue down from £5.475m to £5.094m and a loss before tax of £159,698.
Read more: UK's financial stability risks at pre-Covid levels: BoE