Advanced Human Imaging (AHI) deflates 60% on debut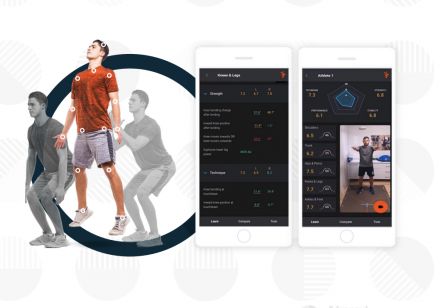 Australian smartphone body scanning company Advanced Human Imaging made its US debut on the Nasdaq under the ticker AHI, but immediately lost more than 60% of its value when shares began trading publicly on Friday.
Advanced Human Imaging sold 1 million shares at $10.50 per unit raising around $10.5m (A$14.5 million or £$7.8m), the company announced in a press release this week. The price per share was above its original range of $7–$9, but the company fell short of its fundraising goal of $15m.
When the company debuted, shares quickly traded down from the offer price to highs of $5.61 and lows of $3.55 per share.
Full body scans
AHI users can use their smartphone to get a scan of their body dimensions, which can have a number of benefits, according to a presentation made to investors.
The company said the technology will be used for fitness applications to track body transformation, for remote medical care uses, for lower life and health insurance underwriting based on predictive health outcomes, and for shopping apparel to get the right fit for online purchases.
While AHI has aspirations to partner with some of the largest fitness, health and apparel brands in the world, it currently is only live with a handful of smaller companies such as fitness apps TruConnect, Mayweath Boxing and Fitness, Fitocracy and McGregor Fast.
Financial overview
AHI reported revenue of $1.2m for the full year ended June 30, up from $667,183 during the comparable period the year prior.
Operating losses also increased by 247%. AHI reported operating losses of $14.6m for the year ended June 2021, up from $5.9m during the comparable period ended in June 2020.
Advanced Human Imaging changed its name from MyFiziq ahead of the initial public offering.
Read more: Will chip shortage lift GlobalFoundries post-IPO share prices?