Advance Auto Parts (AAP) tops estimates, ups 2021 outlook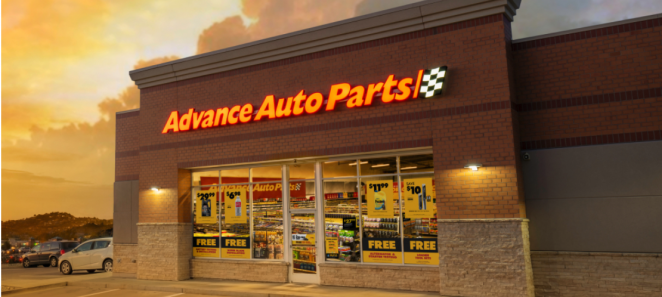 Shares of Advance Auto Parts opened lower Tuesday after the fourth largest US auto parts store reported fiscal third quarter financial results that beat both earnings per share (EPS) and revenue estimates.
The company also increased guidance for full-year net sales and comp store sales when it reported results after the US markets closed Monday.
Shares lower
The stock opened down 1% Tuesday after gaining less than 1% Monday prior to the earning release. Advance Auto Parts trades on the New York Stock Exchange under the ticker "AAP".
Driven by own-brand products for the do-it-yourself market, Advance earned $3.21 per share in the three months to 9 October on $2.62bn in revenue. This beat Wall Street analyst estimates set at $2.78 per share earnings on $2.24bn in revenue.
EPS grew 21.6% year over year. Revenue rose 3.1%. Comp store sales also increased 3.1%. Net income grew 15.1%.
What is your sentiment on AAP?
Vote to see Traders sentiment!
A better outlook
Additionally, Raleigh, North Carolina-based Advance Auto Parts increased full-year 2021 revenue guidance by as much as 2.83% to $10.9–$10.95bn from $10.6–$10.8bn.
Same store sales guidance was raised to 9.5%–10% growth from 6%–8%.
Inflationary pressures remain and are expected to continue into 2022.
"Following several years of investments in both our team as well as our diversified physical and digital asset base, we continue to differentiate Advance in the marketplace," said Advance Auto Parts CEO Tom Greco in a prepared statement. "Our team members and independent partners once again adapted to a dynamic landscape and executed our plan with excellence."
Inflationary pressure
On the investor conference call Tuesday morning, CFO Jeff Shepherd reported continued strong sales to start the fourth quarter, leading Advance Auto Parts to increase its full-year revenue guidance, but said continued inflationary pressures present challenges and volatility going forward.
Advance Auto Parts experienced 3.6% higher costs in the quarter, at the low end of the industry range, "driven by higher labour costs, including a meaningful per-hour wage increase." Advance increased its hourly minimum wage in October to $11.34 on average, up from $10.25, he added.
Fewer store openings
Partially mitigating the increased costs, Advance is slowing new outlet openings, particularly in California, as well as its strategic pricing strategy for own-brand products. Advance also lowered its new-store opening target to a minimum of 30 retail outlets from the previous 80 to 120 range.
"Our own-brand products are offered at a lower price point with a much wider margin," added Greco on the same call. "Our strategic pricing has been able to offset," the rising costs, he added.
Advance Auto Parts operates 4,727 stores and 234 Worldpac branches in the US, Canada, Puerto Rico and the US Virgin Islands. The company also serves 1,325 independently owned Carquest branded stores across these locations in addition to Mexico and various Caribbean islands.
Although not offering any 2022 guidance, Greco cited ongoing volatility in the supply chain continuing to push costs higher. "We definitely see inflation continuing and expected it to be higher," Greco said. "This won't turn off as the calendar turns to 2022."
Read more: Advance Auto Parts revs up FY guidance on Q2 earnings