Adani Green Energy's shares rise on $3.5bn Indian renewables deal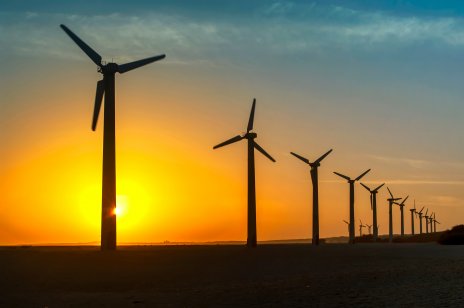 Shares of India's Adani Green Energy (AGEL) shot up on Monday after the company announced it has completed the largest-ever renewables acquisition yet in the country.
It has bought an 100% stake in rival SB Energy Holdings (SB Energy India) for INR260bn ($3.5bn, £2.6bn, €3bn) in an all-cash deal that has been in the works since May. The acquisition will provide a 46% increase in operational capacity.
AGEL has a market capitalisation of around INR1.83trn. The firm is part of the Adani Group, which was recently ranked "the largest solar power-generation owner in the world" by US-based think tank Mercom Capital.
AGEL's stock jumped 2.5% to INR1,180 in morning trade on the National Stock Exchange (NSE) following the news.
Clean energy assets
SB Energy India, which manages five gigawatts (GW) of clean energy assets across India, was previously owned as a joint venture between Tokyo-traded SoftBank Group and India's Bharti Group, as per a 4 October regulatory filing.
SB Energy's assets are split across 15 projects with an average size of 330 megawatts (MW) each. Solar capacity accounts for 84% of its portfolio at 4,180MW; wind–solar hybrid capacity stands at 450MW; and wind capacity makes up 7%.
It has 1,700MW of renewable energy in operation currently, with a further 2,554MW under construction and 700MW near construction. All projects have 25-year power purchase agreements (PPAs) with sovereign-rated counterparties such as Solar Energy Corporation of India (SECI), NTPC Limited and NHPC Limited.
Renewable energy ecosystem
AGEL's group chairman, Gautam Adani, announced the group plans to invest over $20bn across the next 10 years in renewable energy-generation. "The value-accretive acquisition boosts Adani Green's operational portfolio to 5.4GW and its overall portfolio to 19.8GW, implying a four-time growth locked-in," the statement added.
AGEL's chief executive, Vneet S Jaain, commented: "This transaction takes us closer to becoming the global leader in renewables. The addition of these high-quality large utility-scale assets from SB Energy India demonstrates Adani Green Energy's intent to accelerate India's efforts to transition towards a carbon-neutral future."
"Our renewable energy foundations will enable an entire ecosystem of new industries that can be expected to catalyse job creation in multiple sectors," Jaain added.
Read more: Sterling & Wilson to build 2m power plant in Europe