Adagio (ADGI) plummets as treatment ineffective against Omicron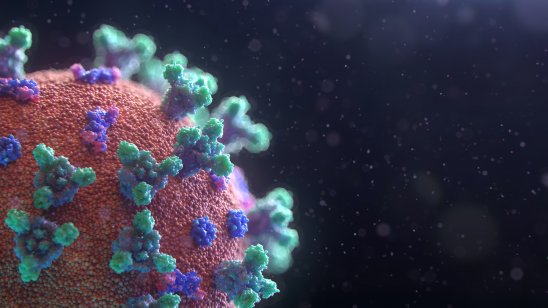 Adagio Therapeutics (ADGI) plunged nearly 79% to an all-time low of $7.26 on Wednesday following its release of clinical trial results demonstrating that its ADG20 antibody therapy was not effective in neutralising the Omicron variant.

On 29 November, Adagio had touted the potential effectiveness of the experimental antibody therapy. That news release spurred an 86% spike in the price of its stock. The notion posited by CEO Tillman Gerngross was that the antibody would likely bind to the structure of the Omicron variant as it would earlier iterations of the Covid-19 virus, so as not to diminish its efficacy in neutralising the virus. In vitro analyses, however, contradicted that hypothesis.
"We anticipated that ADG20 would retain neutralising activity against Omicron, consistent with activity observed in in vitro models with all other known variants of concern," Gerngross wrote. "While the individual mutations present in the Omicron receptor binding domain were not associated with escape from ADG20 in the context of an original strain of the virus, new data show that the combination of mutations present in the Omicron spike protein led to a reduction in ADG20 neutralisation that was not suggested by prior data."
What's next?
Adagio said that it was pausing patient recruitment at its sites in South Africa and that it was currently evaluating future plans for ADG20. Another antibody treatment in its pipeline, ADG10, "showed minimal neutralising activity against the Omicron variant in both authentic and pseudovirus neutralisation assays," Adagio said.
Adagio is a biotech company dedicated to advancing treatment options against Covid, but thus far it has not yielded any approved drugs or other therapies. It spawned off the privately-owned Adimab last July.
Adagio went public in August and gross proceeds from the IPO approached $356m (£269M). Such a significant setback could pose a difficult-to-surmount threat to investor confidence.
Competitors
Given the scale of the pandemic and its consequences, established, diversified biotech entities like Pfizer and GlaxoSmithKline have been joined by some new, Covid-specific actors in the sector like Adagio.
Some companies have as many as 18 related treatments and vaccines in development, led by Sorrento Therapeutics (18) and Canada-based ImmunoPrecise Antibodies (10).
Both the latter companies have strengthened relationships in order to advance the development of preventive and interventive Covid-related products, but neither has seen it lead to a significant boost for its investors.
Read more: https://capital.com/inovio-stock-forecast-2021-and-beyond