Acuity shares brighten by 12% on 4Q profit beat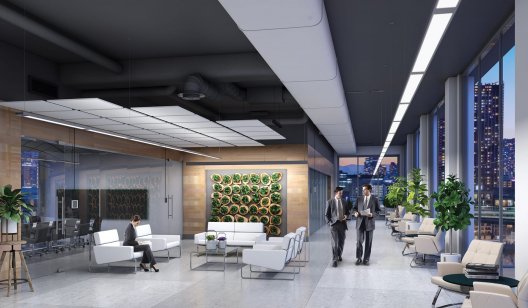 Shares of lighting and building management company Acuity Brands are up more than 12% after it reported quarterly profits that exceeded expectations.
Net sales increased by 11.4% year over year in the fiscal fourth quarter 2021 to $993m (£731.9m), according to the company's earnings presentation. Additionally, the company increased its gross profit margins by 10 basis points by improving productivity, boosting sales volumes and increasing prices to overcome higher material, labour, and freight costs, according to a press release.
Shares for the Atlanta-based company – which sells various lighting solutions in indoor, outdoor, residential and industrial uses – were trading at $200 per share, up from the previous day's close at $176 per share. Year to date the shares are up nearly 65% over 2020 levels.
Operating profit margin
Much of the earnings call focused on the company's ability to grow its operating profit margin to 15.8% of total sales in the fourth quarter, up 150 basis points year over year.
That led to operating profit of $132.8m in the fourth quarter, up 25.4% year over year.
"The industry collectively has gone through a series of price increases – we've done three – and we're seeing the benefit of that. Obviously, those will be cumulative and layer the further along we get," Neil Ashe, president and CEO of Acuity Brands, said on the earnings call.
Financial performance
Acuity started the fiscal year off with back-to-back quarters with lower net sales year over year but ended up overall.
In the first and second fiscal quarters sales were down by more than 5% year over year, but by the third quarter net sales growth was up by nearly 16% over the prior year's quarter and higher than pre-pandemic levels.
Net sales for the full year ended up 4% higher at $3.5bn while gross profit increased by 5.2% to $1.5bn.
Read more: Supply chain, Covid-19 weigh on Bed Bath & Beyond's earnings