5 strategies to boost your trading confidence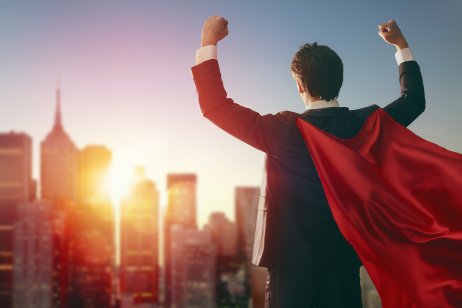 Confidence is the backbone of any successful trading experience. You will not be able to handle this risky endeavor without a proper dose of confidence at your side. If you want to excel in trading, you will have to fiercely battle against yourself, your fear and the market.
How to develop a confident trading mindset
Tip #1. Choose the right type of trading confidence
A constantly changing market is a minefield and a lack of confidence will significantly undermine your trading performance. A mindset low in confidence will bring you to the problems of 'pulling the trigger' (i.e. entering and exiting trades).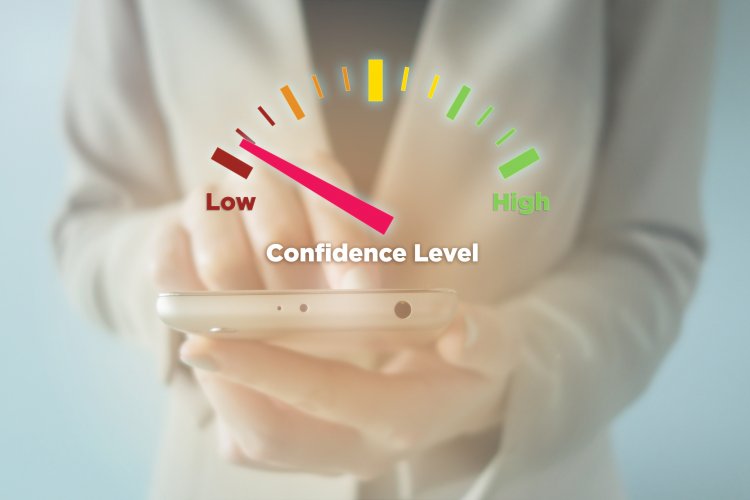 Source: Shutterstock
What is even more important is to feel the difference between false-confidence and the real stuff. It's very easy to become falsely confident: a series of winning trades and you already feel like a trading wizard. Beware, this false-confidence can do more harm than good, because it is derived mostly from pure luck rather than finely tuned trading skills and thoughtful decisions.
So, where does real confidence come from? Proper trading habits, apparently. The longer you trade with patience and discipline, the more it will pay off. If you consistently trade day by day, strictly following your trading plan, you will soon develop positive trading habits, which one day will evolve into sound trading confidence.
Positive trading habits are really powerful weapons in your struggle to feel properly confident in your trading ability.
Tip #2. Use both winners and losers to build trading confidence
Success is the key element which drives confidence. There are no better arguments that can make you feel really confident than a winning trade, or even better, a series of winning trades.
If you're lucky enough to keep your mind cool and not to slip into overconfidence, it's really important to reflect your winning trades and take some notes. However, you should remember that even a considered trading plan may fail, so never believe that every trade that meets your plan's criteria will work the same way.
No matter how big or small your trading account is, having some winning trades will help you build your confidence. Always start with small amounts and learn to trade properly first.
By the way, losing trades may also serve as a good trading "mentor". The same as with winning trades, it's extremely important to understand that there are now winners without losers, and there will be many losing trades in your trading practice. Still, you should never take every loss as a personal catastrophe, a major failure and a sign that everything you do is wrong.
Sometimes even some perfect trade setups fail. It's just a part of an overall picture, so just accept it and move on. Learn from your losing trades, analyse what you did wrong, and use it as an experience, which you should try to avoid next time.
Keeping track of your winning and losing trades will help to build your confidence, as you will see the power of consistent and disciplined trading.
Tip #3. Remember what you are good at and apply it to trading
To trade with confidence, first remember what you are good at and overcome you inner obstacles. If we analyse thousands of traders, we will find that the vast majority of them have one common trait – they are all good at something: sports, maths, medicine, engineering, IT, economics, chess, whatever. All of them are professionals, who are really good at what they do.
Being successful in one field provides you with some kind of leverage, which helps to invest with confidence.
Think about what you are good at. Was your way to success easy and smooth? Never happens. You probably had to overcome some obstacles, face doubts, pass through hurdles and uncertainty. Despite all this, you managed to succeed.
Remember that feeling of confidence you have while doing your favourite job. Did you always feel the same? Doubt it. But the experience you've got can definitely help you in trading. Using your successful experiences as a touchstone will help you to build confidence in yourself and apply it to trading.
Tip #4. Focus on the process: learn, trade, sleep, repeat
Markets are unpredictable. Being focused exclusively on your investment returns may drive you crazy. Actually you'll never know exactly whether your trade is going to be a success or a failure. Instead of concentrating on your profits and losses, you'd better stick to your trading plan.
Don't get obsessed with the outcome of any single trade. Instead, put your energy into consistent and disciplined trading practice, which may eventually teach you to avoid mistakes and end up with a consistently profitable account.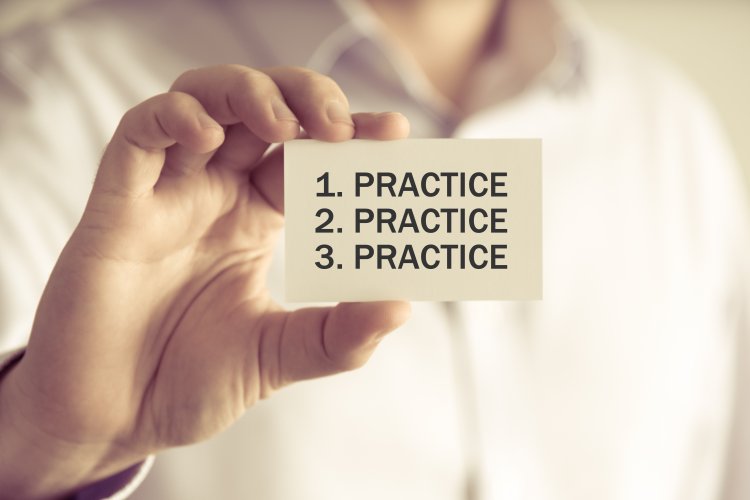 Source: Shutterstock
Like professional sportsmen, who train every single day, traders' success is reached through deliberate practice. Being a trader, you'll hardly ever predict the market's sentiment and reaction. The key to success is to practice each single day and prepare yourself for any scenario the market can show you.
Tip #5. Fake it till you make it
Investing with confidence sometimes requires a "fake it till you make it" approach. Particularly in trading, you should learn how to act "as if" you are confident enough, even in the face of losing trades.
At the very beginning it may be hard to fight with your inner demons and defeat your strong emotional impulses. You'll have to stand up and walk away from your computer without getting obsessed with your wins and losses. You have to learn to accept any outcome and go ahead.
In order to proceed, you'll have to act like a "super trader" and believe in your trading skills.
What is your sentiment on EA?
Vote to see Traders sentiment!
In the end
Just imagine, how many confident people have you ever met? How many of them had consistently negative attitude? I bet the answer will be a few or even none. Success and a confident mindset go hand-in-hand. Confident and successful people in general tend to have an optimistic attitude.
If you want to achieve good results, stay positive and never give up. Follow your own trading and risk management strategy and eventually, the number of winning trades will outnumber the losing ones.
Trading with confidence is easier said than done. However, it is worth trying.