3M (MMM) to spin food unit in merger with Neogen (NEOG)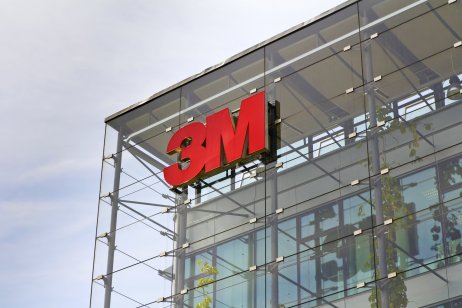 Industrial conglomerate 3M plans to spin off its food safety business and merge it with food testing and animal healthcare products company Neogen.
The combination will create a new company with an enterprise value of $9.3bn, the companies announced in a press release Tuesday.
The spin-off will allow 3M, one of the largest manufacturers of N95 masks, to better focus its healthcare segment that includes products in hand hygiene, surgical items, casting and patient monitoring. It also makes various adhesives, automotive parts, cleaning supplies, home products and office supplies.
"By combining our food safety business with Neogen, we will create an organisation well positioned to capture long-term profitable growth," 3M CEO Mike Roman said in the press release. "This transaction further evolves our strategy, focuses our healthcare business and benefits our stakeholders, as we actively manage our portfolio to drive growth and deliver shareholder value".
Financial overview
Neogen's stock shot up as much as 4.6% at Tuesday's open to $42.00 per share. Meanwhile, 3M's stock was up as much as 1.11% from Monday's close at a price of $176.53 per share.
The deal values 3M's food and safety business at $5.3bn, including debt.
The new combined company will pay 3M $1bn that will be paid for with new debt giving Neogen an expected net leverage ratio of less than 2.5 times at the time of the deal's close, according to the release.
3M shareholders will own approximately 50.1% of the new combined company, and existing Neogen shareholders will continue to own approximately 49.9%.
Using what is known as a "Reverse Morris Trust," 3M will also realise a number of tax savings.
What is your sentiment on MMM?
Vote to see Traders sentiment!
Food safety
3M's food safety business focuses on indicator and allergen testing as well as pathogen detection, which the companies say will complement Neogen's microbiology lines for E. coli testing.
The combined company is looking to grow more internationally beyond just the US and Europe as well as usher in new digitised products for the industry.
"The heightened global focus on food security, sustainability and supply chain solutions around the world presents exciting opportunities for Neogen to be positioned as an innovative leader at the forefront of the growth and digitisation of the industry," John Adent, Neogen's CEO, said in the press release.
Read more: 3M overcomes supply chain constraints in Q3 earnings