3M faulty earplugs veterans lawsuit summary judgment will determine if MMM is liable for damages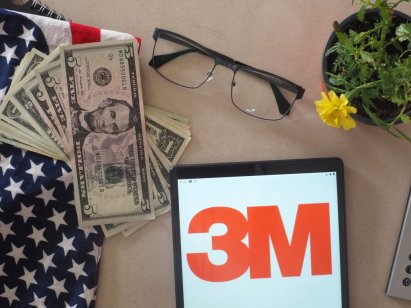 It's been a roller coaster ride for 3M (MMM) this year and it's been far from fun, in fact, it's been filled with problems. The group's share price has been down 38% year-to-date and its veteran lawsuit has just hit the group with a new issue.
The group of veterans pursuing lawsuits over hearing injuries linked with 3M Combat Arms earplugs, filed a motion for summary judgment last week. The summary judgment is requesting that the US District Judge in charge of the litigation establish that 3M (MMM) is in fact responsible for the problems caused by the earplugs.
What is your sentiment on MMM?
Vote to see Traders sentiment!
3M (MMM) share price chart
Summary judgment wants MMM to take full responsibility
More than 230,000 lawsuits have been filed from military veterans who complained about its Combat Arms Earplugs Version 2, which left many service members with tinnitus and hearing loss.
The litigation, which started back in 2018, after a whistle-blower filed a lawsuit against 3M (MMM) revealing allegations that 3M (MMM) and its subsidiary, Aearo Technologies, had knowingly sold defective dual-ended Combat Arms earplugs to the United States Military. This case resulted in a $9.1m (£8.2m) settlement with the Department of Justice.
The new summary judgment comes after 3M's subsidiary, Aearo Technologies filed for bankruptcy and claimed responsibility for the faulty devices.
The ear protectors, which were standard issue equipment before all deployments between 2004 and 2015, have been the source of many problems for 3M (MMM) this year and analysts believe that 3M's only hope is to settle these cases.
"3M (MMM) has every incentive to seek a settlement in that scenario. Litigating these cases is not a realistic scenario," Nigel Coe, an analyst at Wolfe Research said.
The motion for summary judgment was filed on 4 October and said: "The Wave 1 Remand Plaintiffs (collectively, "Plaintiffs") respectfully move for summary judgment on 3M Company's arguments and defences that it is anything but fully and independently liable for all CAEv2-related injuries, whether incurred before or after the 2008 Aearo Defendant acquisition."
"There are four independent bases for such a ruling, including: (1) judicial estoppel; (2) collateral estoppel; (3) waiver; and (4) ordinary application of successor liability law under any of the potentially relevant state laws governing the 2008 acquisition and subsequent events in 2010, when 3M Company "up streamed" the Aearo Defendants' hearing protection business into 3M Company."
Wolverine World Wide (WWW) share price chart
3M (MMM) facing mounting lawsuits
3M's back is against the wall right now and the veteran lawsuits are not the only problem plaguing the group, which makes industry, worker safety, US health care, and consumer goods products.
Only last month, 3M (MMM) announced that the group, alongside Wolverine World Wide (WWW), will pay $54m (£49m) to Michigan property owners after a class action case was filed, claiming the companies were responsible for the release of PFAS chemicals into the environment in Kent County, Michigan.
PFAS are often referred to as the 'forever chemicals' because of their extreme persistence in the environment. PFAS are a group of over 4,700 industrial chemicals, widely used in everyday products from food packaging, toiletries, and non-stick cookware to clothing and carpets. The PFAS used in our everyday products leak into the environment during production, use, and disposal, and now contaminate water air and food.
'Forever Chemicals,' are linked to a host of health hazards, including cancer. In 2018, the residents of Kent County filed a lawsuit alleging that 3M (MMM) had manufactured a PFAS-based water-repellent chemical, known as Scotchgard. The footwear manufacturer Wolverine World Wide (WWW) used this to then treat leather and dumped the toxic waste into disposal sites, which then contaminated the drinking water and soil.
MMM list of issues keeps growing
Now 3M (MMM) has a list of lawsuits to add to the ride of disasters, how it manages the earplugs scandal will certainly guide its next chapter and whether it ultimately must file for bankruptcy.
Testifying before the court in August, corporate solvency expert J.B. Heaton said the lawsuits could force 3M into bankruptcy.
"It is more and more likely within the next several years we'll see a 3M bankruptcy," Heaton said before the court, according to reporting from Bloomberg.