3-D printing manufacturer Essentium going public in SPAC merger.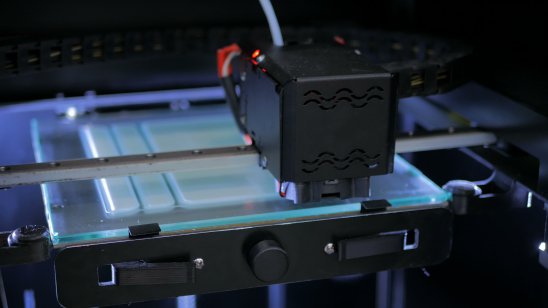 Texas-based Essentium, an industrial printing company, is joining forces via SPAC with Atlantic Coastal Acquisition in a $97.4m (£723m) deal.
The deal is set for completion by the end of Q1 2022 and the new combined special purposes acquisition company will be listed under the Nasdaq ticker ADTV. Based in New York, Atlantic Coastal trades on Nasdaq as ACAHC, according to the company.
It's expected the SPAC will result in the combined companies having a value of $346m. The companies told investors at a presentation this week the proceeds will be used primarily to fund growth.
"We believe that following this transaction, Essentium will be extremely well-positioned for rapid growth as it further expands its ecosystem offerings, capitalises on its line-of-sight sales pipeline, and executes on its M&A strategy..." Tony Eisenberg, Atlantic Coastal's CSO said in a release.
'Incredible amount of trade secret know-how'
"We have a materials manufacturing factory. We produce in-house polymers and composite recipes, over 50 different grades of materials. We have a robust patent portfolio and since we produce materials in house at our factory in Austin, Texas we actually have an incredible amount of trade secret know-how that protects against the know-how and the ability for us to produce our grades of materials."
Essentium CEO Blake Teipel said supply backlogs and labour shortages aren't an issue for these companies going forward.
Transforming the future of supply-chains
"Essentium is transforming the future landscape of supply chains by delivering truly distributed, sustainable manufacturing and operating solutions within all contexts including the ability to operate successfully in congested logistics environments," Teipel said in a statement.
"The announcement represents a major milestone in our efforts to provide long-term, sustainable solutions for a new manufacturing paradigm that can meet these global challenges head-on. Essentium's solution deploys regional, distributed production capabilities to enable supply chain transparency, and flexible inventory management at a highly competitive TCO, all while reducing waste and supporting a limited carbon footprint through on-site printing."