Zscaler (ZS) stock price skyrockets on earnings report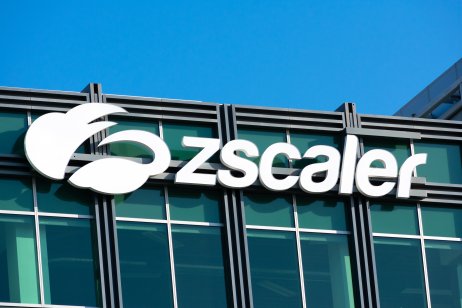 Zscaler's stock was up more than 16% in after-hours trading Tuesday after the company said its US government-based business is growing quickly as the cybersecurity company increases its revenue at a high rate.
"On the federal side, we actually are doing quite well. It's growing much faster than our total overall revenue," chairman and CEO Jay Chaudry said Tuesday 30 November on a conference call with analysts to discuss the company's quarterly earnings report.
San Jose, California-based Zscaler boosted its revenue 62% to $230.5m (£168.4m) in its first quarter, although its losses increased as well.
Chaudry said the company is benefitting as federal bodies speed up projects that were "stuck out there."
US government certification
In May, President Joe Biden issued an executive order aimed at improving the country's cybersecurity infrastructure. Several companies have been hampered by hacks and ransomware attacks – in which perpetrators threaten to withhold data until large sums are paid – in recent months.
The CEO said Zscaler is the only cybersecurity vendor that has obtained the US government's two top-level security certifications.
"We've made considerable investments in the federal sector," said CFO Remo Canessa. "But the security certifications are significant. In addition, we've got a strong team (in the) federal (business segment) and good partners. Federal (business development) takes time, but we feel that we're well-positioned."
He said the company's federal business is increasing in the mid-single-digit range.
Losses grow
The company lost $90.8m on the quarter, comparred to a loss of $55m in a year previously.
On a non-GAAP basis, Zscaler reported earnings per share of $0.14, which matched the year-earlier mark. Analysts polled by Dow Jones had expected Zscaler to report adjusted EPS of $0.12.
Adding government clients
In a separate management commentary, Zscaler said its customers include more than 100 government agencies and "federal integrators." The company added more than 20 new federal customers during the quarter, including four with more than $1m in annual contract value.
Zscaler said Biden's cybersecurity order has sparked interest in the company's zero-trust exchange over all levels of government. The firm is participating in a National Institute of Standards and Technology project designed to improve cybersecurity standards.
Canessa said the company has managed to keep its customer-acquisitions costs at the same level despite adding 450 new sales and marketing employees during the period.
"As we go forward and as the company matures, that cost should come down," he said. "But right now, that's not our focus. Our focus is build our top-line growth."
Read More: Sotheby's postpones Twitter NFT charity auction