Germany's Zooplus (ZO1) ups Q3 sales ahead of delisting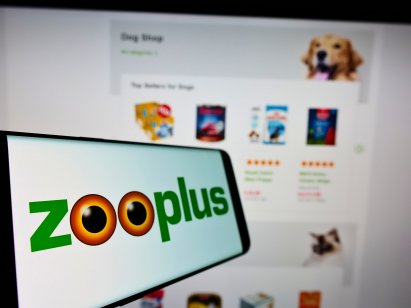 German online pet supply retailer Zooplus reported increased sales in the third quarter on Tuesday in a press release after accepting a private delisting tender offer by two private equity firms.
Sales were up 18% on-year over the period to €514m ($584.4m), taking sales for the first nine months of 2021 to €1.516bn, up from €1.299bn.
Free cash flow was at €28.1m, up from €23.2m in the third quarter of 2020.
Profits down
Zooplus said one-off transactions related to its voluntary takeover meant earnings before interest, taxes, depreciation and amortisation (EBITDA) were a €26.8m loss, down from an €18.4 profit in 2020.
EBITDA for the first nine months is down to €15.4m, a margin of 1%, down from a 3.7% margin last year.
Zooplus already announced this month that costs associated with the takeover would be in the double-digit million euros, causing it to cut its EBITDA guidance for 2021 from €40m-€80m to €20m-€35m. Its sales guidance stayed put at €2.04bn-€2.14bn.
Bidding war over
The takeover by Hellman & Friedman and EQT for €480 per share was approved by a majority of shareholders on 4 November and is expected to be finalised on 22 November. It will still be subject to regulatory approval.
The two firms were previously bidding against each other and have now formed a consortium called Zorro Bidco, stating their intention to "win the growing and fast-evolving European pet category in the long run".
Zorro Bidco said it "believes that as a privately held company Zooplus would be better positioned to focus on longer-term objectives as it will no longer be subject to short-term public market sentiments and the regulatory requirements of a listed company."
Initial reports in August of an offer by Hellman & Friedman, then at €390 per share, saw Zooplus's stock price jump more than 40%. It is currently up 219.44% year-on-year on the Frankfurt Stock Exchange.
New future
"We are very pleased that a vast majority of our shareholders share our conviction that the partnership with Hellman & Friedman and EQT will support our ambition to build an even more successful and customer-oriented Zooplus," Andreas Maueröder, Zooplus chief financial officer, said today.
"Our shareholders had the unique chance to realise an attractive premium of 85% to the unaffected 3-month [volume-weighted average price] of Zooplus.
"For us – the company and its employees – this partnership provides the opportunity to once again accelerate our unique pan-European growth story as the partnership increases our financial leeway to invest significantly in our business".
Growth plans
Zooplus chief executive Cornelius Patt commented: "We are looking back on a strong development of our business in the first nine months of 2021.
"With our robust growth pace, loyal customer base, and two strong partners at our side, we are about to open a new chapter for Zooplus.
"The strategic partnership with Hellman & Friedman and EQT will allow us to use our pole position in the European pet space to further accelerate our efforts to win the growing and fast-evolving category in the long run as we will be able to substantially invest into an even better user experience for our customers, best-in-class logistics and new service and product offerings".
Read more: Zooplus backs final private equity offer of €480 per share