Zee Entertainment (ZEEL) stock seesaws amid Sony merger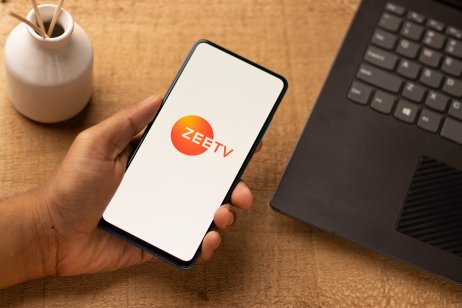 Shares of India's Zee Entertainment Enterprises (Zee) swung between optimism and pessimism on Wednesday, after the company informed the bourses that it has inked definitive agreements to merge with rival Sony Pictures Networks India (SPNI).
The stock jumped some 3.4% in opening trade on the National Stock Exchange (NSE) but dropped 4.3% thereafter to the day's low of INR332.70, despite the fact that the deal will spawn India's second-largest entertainment network.
Zee Entertainment Enterprises also said that its CEO, Punit Goenka, will discuss the move with shareholders and investors on a conference call later today, scheduled for 17:00 hours local time (UTC+5:30)
A merger of rivals
Earlier in the day, Zee announced that it has signed definitive agreements to merge itself with and into SPNI. A deal will combine the companies' linear networks, digital assets, production operations and program libraries.
But the finalising of the transaction is subject to certain customary closing conditions, including regulatory, shareholder, and third-party approvals, per a 22 December stock market statement.
At closing, SPNI will have a cash balance of $1.5bn (INR113.39bn, £1.1bn). This will help the new entity "drive sharper content creation across platforms, strengthen its footprint in the rapidly evolving digital ecosystem, bid for media rights in the fast-growing sports landscape and pursue other growth opportunities", said the statement.
Post closing, the new company will be publicly listed in India. Goenka will lead the firm.
Shareholding pattern
The agreements follow the conclusion of an exclusive negotiation period during which Zee and SPNI conducted mutual due diligence.
SPNI is an indirect subsidiary of Sony Pictures Entertainment Inc. (SPE). After the closing of the deal, SPE will indirectly control a majority 50.86% of the combined Indian entity. Zee's founders will hold 3.99% of the entity's stock, while the other Zee stockholders will hold a 45.15% stake.
The deal also gives Zee's founders an option to increase their stake in the combined entity by up to 20%, through market purchases.
Zee has a market capitalisation of around INR335bn on the NSE, where its stock has shot up some 54% so far this year.
Read more: Religare's COO sees Covid wave as risk; bank stocks rise