YouTube TV (GOOG) revives deal with Disney (DIS)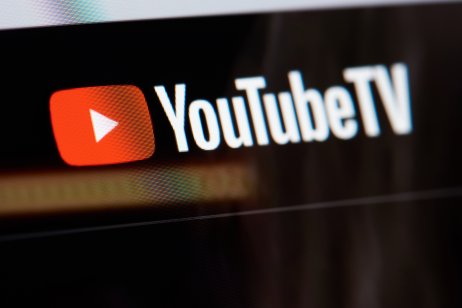 On Sunday, Alphabet announced that YouTube TV has come to terms on a deal with Disney to return ABC, ESPN and other Disney channels to the streaming platform.
The Google subsidiary originally removed some of Disney's content over the weekend once the two sides failed to reach an agreement by the 17 December deadline and announced it would lower its price to $49.99 per month from $64.99, as long as the content remained unavailable.
Now, with an agreement back in place, subscribers will receive a one-time $15 discount on the service as ABC, ESPN, FX and Disney-Channel return to YouTube TV in the coming days.
GOOGL shares fell by 2.81% last week following the announcement, and despite reversing the decision over the weekend, its stock fell again on Monday by as much as 1.6% amid an overall down day in the market amid concerns over resurging Covid-19 cases.
Programming disputes
This is not the first time YouTube TV has feuded with its programming partners. Back in September, a similar contract negotiation dispute nearly removed NBC programming from the streaming TV service.
YouTube TV managed to come to an agreement with NBC as well bringing Bravo, E!, Oxygen, CNBC, Syfy, and The Golf Channel programming back to the service.
The streaming service has become one of the top alternatives to traditional cable packages by offering much of the same programming with no need for a technician to install a cable line and box in the home.
Hulu Live and YouTube TV – the top two virtual cable companies or multichannel video programming distributors (MVPDs) – now represent more than 10% of all cable and satellite subscribers in the industry, according to LightShed Partners analyst Rich Greenfield.
What is your sentiment on DIS?
Vote to see Traders sentiment!
Subscriber counts
These virtual MVPDs keep their subscriber counts undisclosed but estimates from LightShed Partners suggest YouTube TV hit around four million subscribers in the second quarter compared with Hulu Live TV's 3.7 million and Sling's 2.5 million.
Dish – which owns the virtual MVPD Sling – reported 8.42 million DISH TV subscribers at the close of the third quarter, which is down 6% year over year, according to earnings.
Likewise, AT&T's DirecTV offering was sustaining multi-year losses in its subscriber count and the company decided to spin it off to private equity firm TPG Capital earlier this year at a fraction of the price it bought it for years ago.
At the same time MVPDs are experiencing greater competition from single programme streaming options such as Netflix, HBO Max, Disney+, Paramount Plus and Peacock.
Read more: YouTubeTV, Disney (DIS) talks continue as deadline looms