Yogurt maker Chobani to launch IPO, reduce debt with proceeds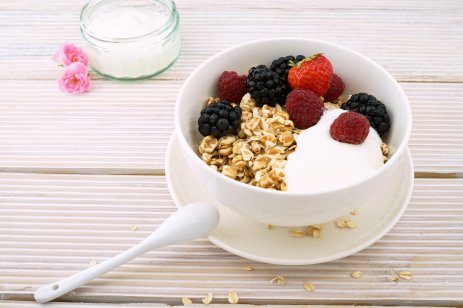 Chobani, whose signature Greek yogurt has jockeyed around the top spots of the most popular US labels, announced on Wednesday that it will be going public, eventually trading on the Nasdaq Global Stock Market under the symbol CHO.
Terms of the IPO were not yet defined, but the company did specify that a portion of the funds would go toward reducing debt. Its ledger carries approximately $1.4bn (£1bn) in debt, although it recorded sales of a commensurate amount and first crossed the $1bn sales threshold in 2013, the company said.
Some estimates have placed Chobani's valuation in the $10bn range. In addition to yogurt, both Greek and "smooth," Chobani also produces oat milk, creamer and ready-to-drink beverages.
"At Chobani, we are an anti-traditional consumer packaged goods company. We challenge the old, staid and conventional status quo represented by our legacy competitors by creating food that is delicious, natural, nutritious and accessible," the company prospectus read.
Recent losses, future possibilities
The company reported a net loss in excess of $58m last year, and through September of 2021 net loss had increased by nearly 15% despite sales improving from $1.06bn to $1.2bn. More than 90% of its sales were in the US, though it operated in other regions, such as Australia and Southeast Asia. That leaves room for international growth, while the US market may not be fully tapped.
As sales and brand prominence have increased – a Turkish immigrant, a shuttered Kraft factory, five holdover workers and some old-world methods comprised the sum of the company at one point in 2005 – Chobani has invested in its infrastructure and potential for expansion. Sales growth has stayed ahead of net loss, a potential indicator that those investments have paid off thus far.
"We have built Chobani for the long-term. We have made significant investments in the past few years to ensure we control our innovation capabilities, our production, our distribution, and our marketing," CEO and founder Hamdi Ulukaya wrote in a statement.
Distinctive characteristics
Conscientious consumption and values-based practices are among the buzz words of the moment, but Chobani has some substance behind its use of such terms.

Ulukaya arrived in the US from Turkey in 1994, and while he prospered in many ways he found himself frustrated by the lack of access to quality food at reasonable prices. Attributing the incongruity of American food and American opportunity to business practices that placed profits above nutrition and quality, he set out to bring his family's dairy farming techniques to the US market. First he made feta cheese, then he scaled up operations and focused on yogurt in his Chobani venture.

Ulukaya has also brought strong principles to Chobani's hiring and compensation practices. Its diverse workforce includes refugees, and Ulukaya has said that at Chobani's New York plant there are workers of 19 different nationalities served by translators in 16 different languages. The company also employees refugees at its other plant in Idaho.

The IPO could be especially sweet music to the ears of some of the early employees of the company, who are aggregately vested for a 10% stake.
A crowded field
Oat Milk rival Oatly's foray into the market has seen stock prices fall since its opening earlier this year.
Vita Coco, another brand inspired by immigrants' desire for a taste of home, has performed much better in its short time on the market.
According to Bloomberg, the 11 new food and beverage company launches this year were the most since 1997, though thus far most of them have been hindered by initial overvaluation and mixed performance in the market.
Salad chain Sweetgreen debuted Thursday and rallied immediately, with stock prices surging as much as 91% during the day.