Xpeng (XPEV) hits record high in Hong Kong post strong earnings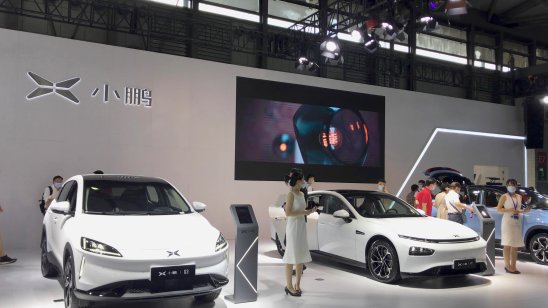 Hong Kong-listed Xpeng stock hit an all-time high on Wednesday after the electric vehicle (EV) manufacturer reported strong quarterly revenue growth and announced plans to sell cars in more European markets.
Xpeng said its third quarter vehicle deliveries increased nearly threefold from a year ago to 25,666 units, while its quarterly total revenues surged 187% year-on-year to CNY5.72bn ($895.2m).
Hong Kong-listed Xpeng stock jumped over 10% on Wednesday to hit an all-time high of HKD209.2. Xpeng's American depositary shares closed 8.3% higher at $51.30 overnight.
European expansion plans
Xpeng vice chairman Brian Gu in an interview with CNBC said that the Chinese EV firm expects to sell its cars in Sweden, Denmark and the Netherlands next year.
The company entered the Norwegian market in December 2020.
Gu added that Xpeng, in the long run, wants to focus on "global opportunities" and aims to balance its vehicle deliveries between China and the rest of the world.
What is your sentiment on XPEV?
Vote to see Traders sentiment!
Quarterly net loss attributable narrows
Xpeng said quarterly net loss attributable narrowed to CNY1.59bn from CNY2.02bn a year ago.
"3Q21 [third quarter of 2021] vehicle gross margins increased from 11% to 13.6% q-q [quarter-on-quarter] (versus our estimate of 12.9%), mainly due to favorable product mix from the increased contribution of the higher margin P7 (Xpeng's EV sedan)," said Martin Heung and Benjamin Lo of Nomura.
"Based on consistent monthly deliveries for the past nine months, we expect XPeng to further capture EV market share from weaker EV players in coming quarters," Heung and Lo added.
"Robotaxi technologies"
Xpeng said its expects vehicles deliveries to rise between about 166% to 181.5% year-on-year on the fourth quarter of 2021. Total revenues are expected to increase about 149% to 163% year-on-year next quarter.
The research and development-focused EV start-up said its urban air mobility affiliate, HT Aero, raised over $500m for its Series A funding in October.
"Our leading technology is further showcased in the upcoming Navigation Guided Pilot (NGP) that expands usage to complex city driving scenarios. The solid progress we've made in the NGP fuels greater confidence in our ability to explore autonomous driving enabled mobility solutions in the future, such as robotaxi technologies," said He Xiaopeng, chairman and chief executive of XPeng.
Read more: Chinese Tesla rival opts for Hong Kong IPO