Workout equipment maker iFIT seeks $6.7bn IPO valuation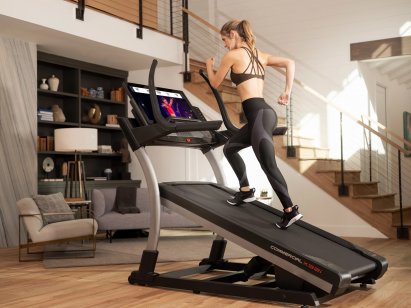 Workout equipment and training platform iFIT Health & Fitness has set the price for its upcoming stockmarket launch at $18 to $21 according to an amended filing with the Securities and Exchange Commission on Monday.
The company is set to sell 35.38m shares that would net iFIT a maximum of $743.07m (£542.4m). The company will have a total of 319.5m shares outstanding if the underwriters exercise their option to buy additional shares in full.
Should iFIT achieve the high end of its price range in the initial public offering (IPO) it would value the company at more than $6.7bn.
Underwriters Morgan Stanley, Bank of America Securities and Barclays are leading the deal, which is expected to trade on the Nasdaq under the ticker IFIT.
Valuation
The price range places iFIT just below the $7bn valuation it was previously targeting. The company was valued at $7bn after raising $200m in a funding round late last year.
In July, iFIT sought to further increase its valuation with the acquisition of Sweat, a women's Fitness app founded in 2015 that offers 5,000 workouts across 26 exercise programmes.
At-home fitness companies grew dramatically during the pandemic as consumers were forced out of gyms – and have been slow to return.
That demand helped propel shares in fitness equipment-maker Peloton, following its $1.16bn IPO in late 2019, more than 250% higher to a price of around $92 per share as of Friday's close. Peloton has traded as high as $171 per share this year but its stock price was hit by a safety recall in May following accidents with its treadmill, including the death of a child.
Growing sales
Utah-based iFIT was formerly known as ICON Health & Fitness but changed its name just last month ahead of the IPO announcement. The company sells a wide range of home fitness equipment including treadmills, elliptical striders, bikes and rowers from its brands NordicTrack, Pro-Form, Freemotion and Matrix.
iFIT has also created its own proprietary app that integrates with the equipment to track workouts, and also deliver consumers a wide range of available live-streamed or recorded classes.
The company had amassed 1.1 million subscribers on its iFIT platform as of May, up from just 103,000 in 2017, iFIT noted in its filing with the Securities and Exchange Commission. In fiscal year 2021, iFIT generated $1.74bn in revenue, up 104% from the previous year when the company generated $851m.
While the company has benefited greatly from the stay-at-home trends of the pandemic, there is a chance of those trends reversing as the economy recovers.
"While we have experienced a significant increase in our member base since the start of the global pandemic, it remains uncertain how the global pandemic will impact consumer demand for our products and services and consumer preferences generally and the effect on demand following the pandemic," the company stated in its filing.
Read more: iFIT brings fitness equipment to IPO market